Meister's Nyx
CHptd Meister's Moon in Her Eyes of Takoda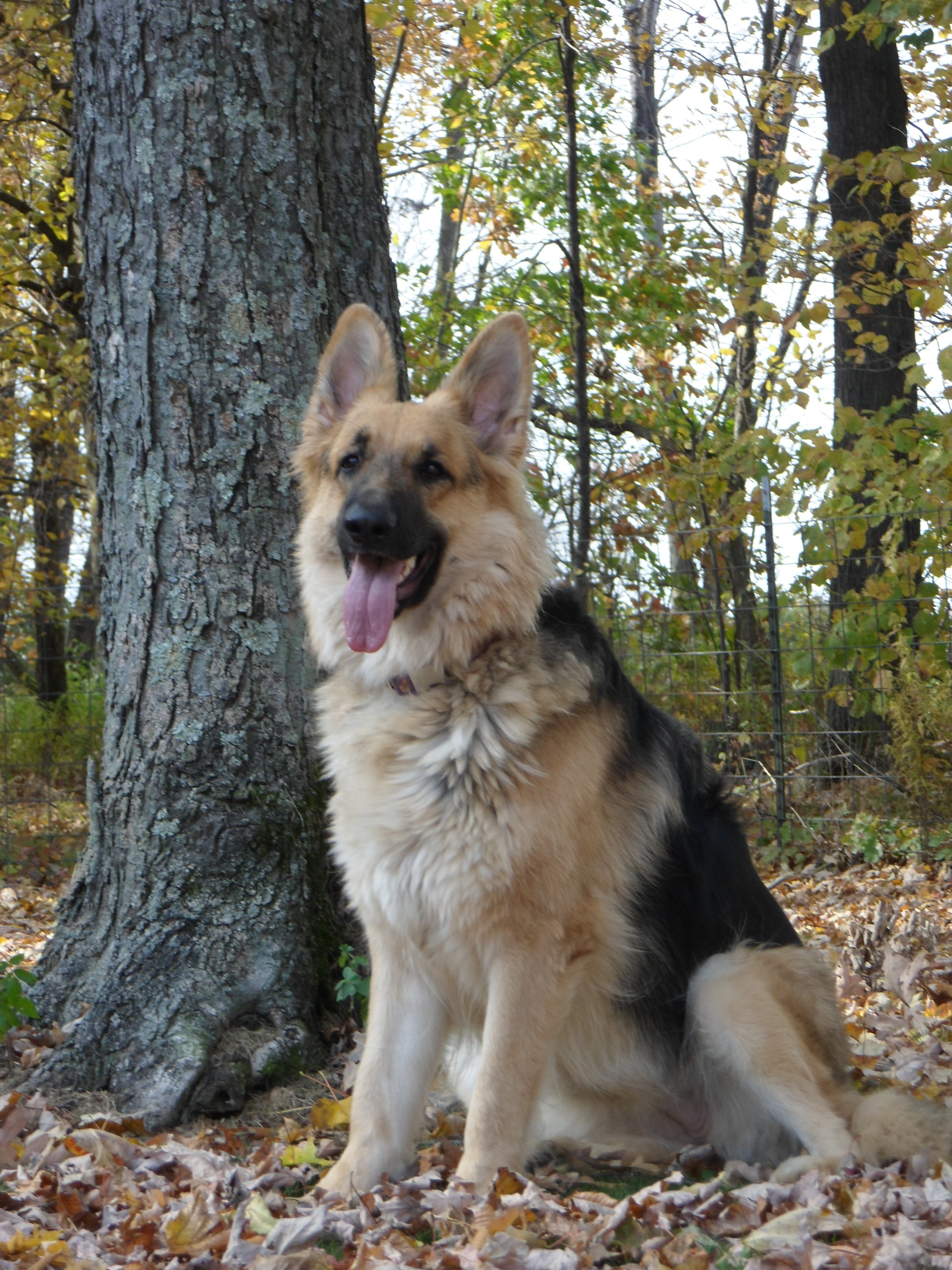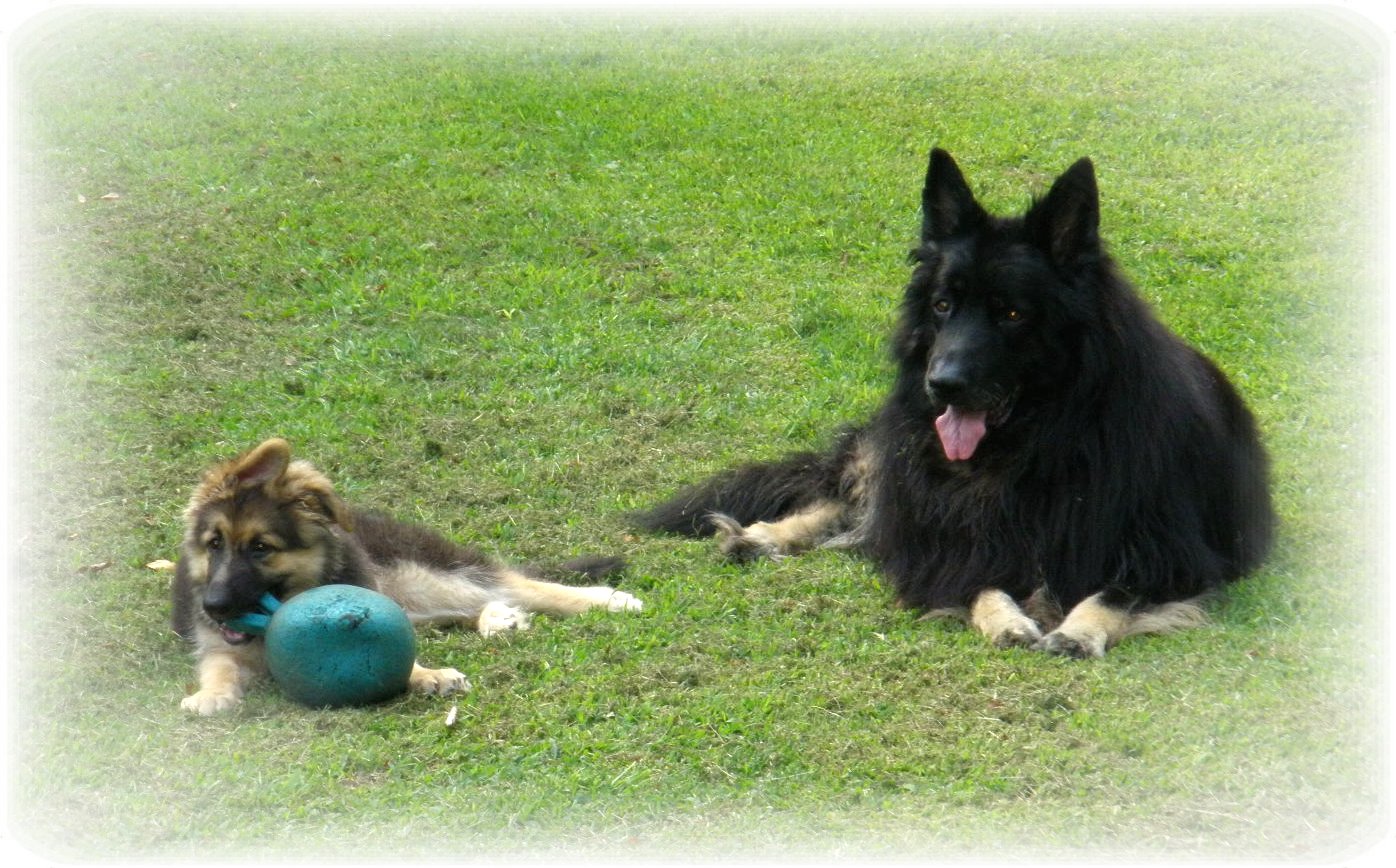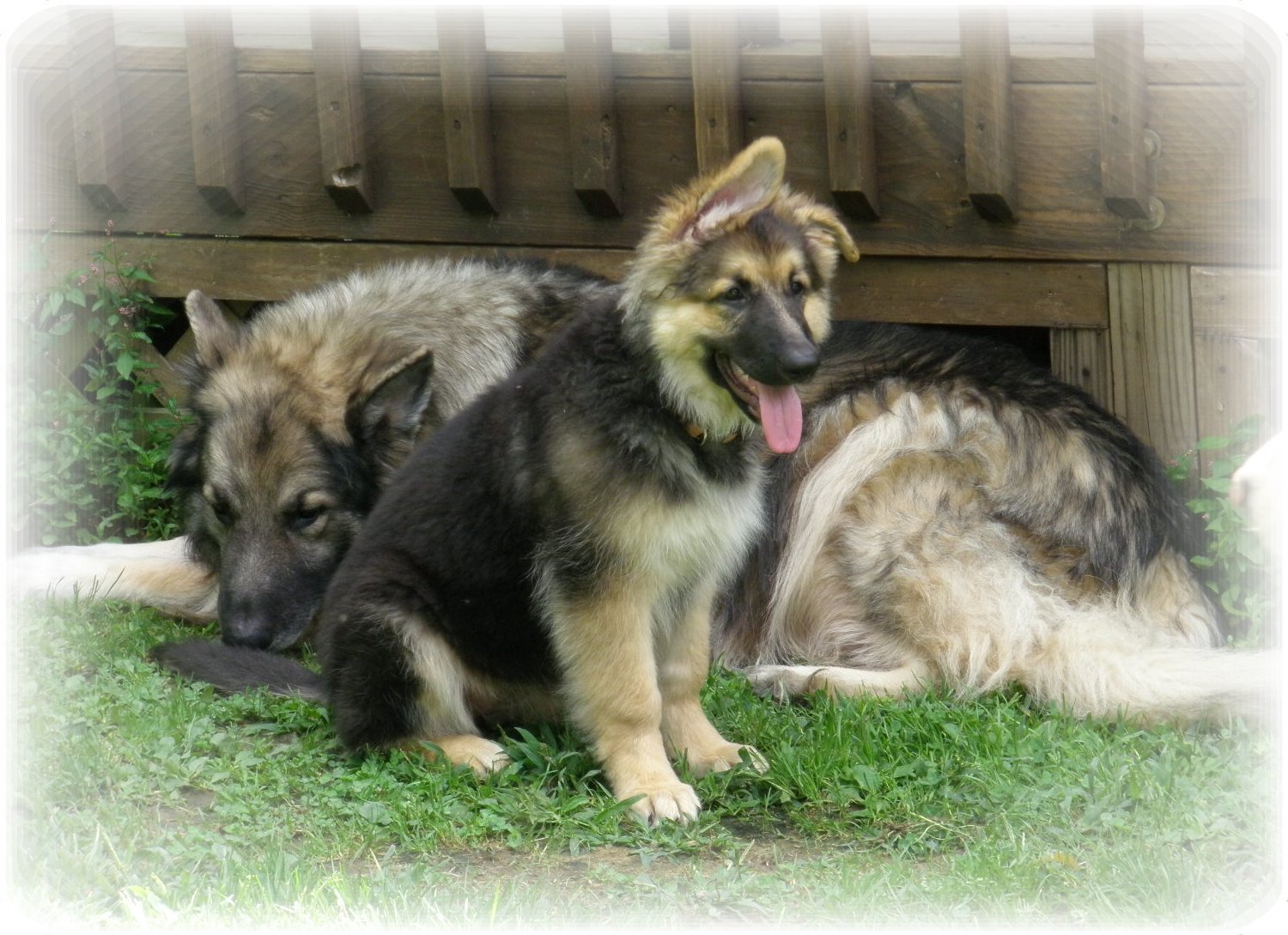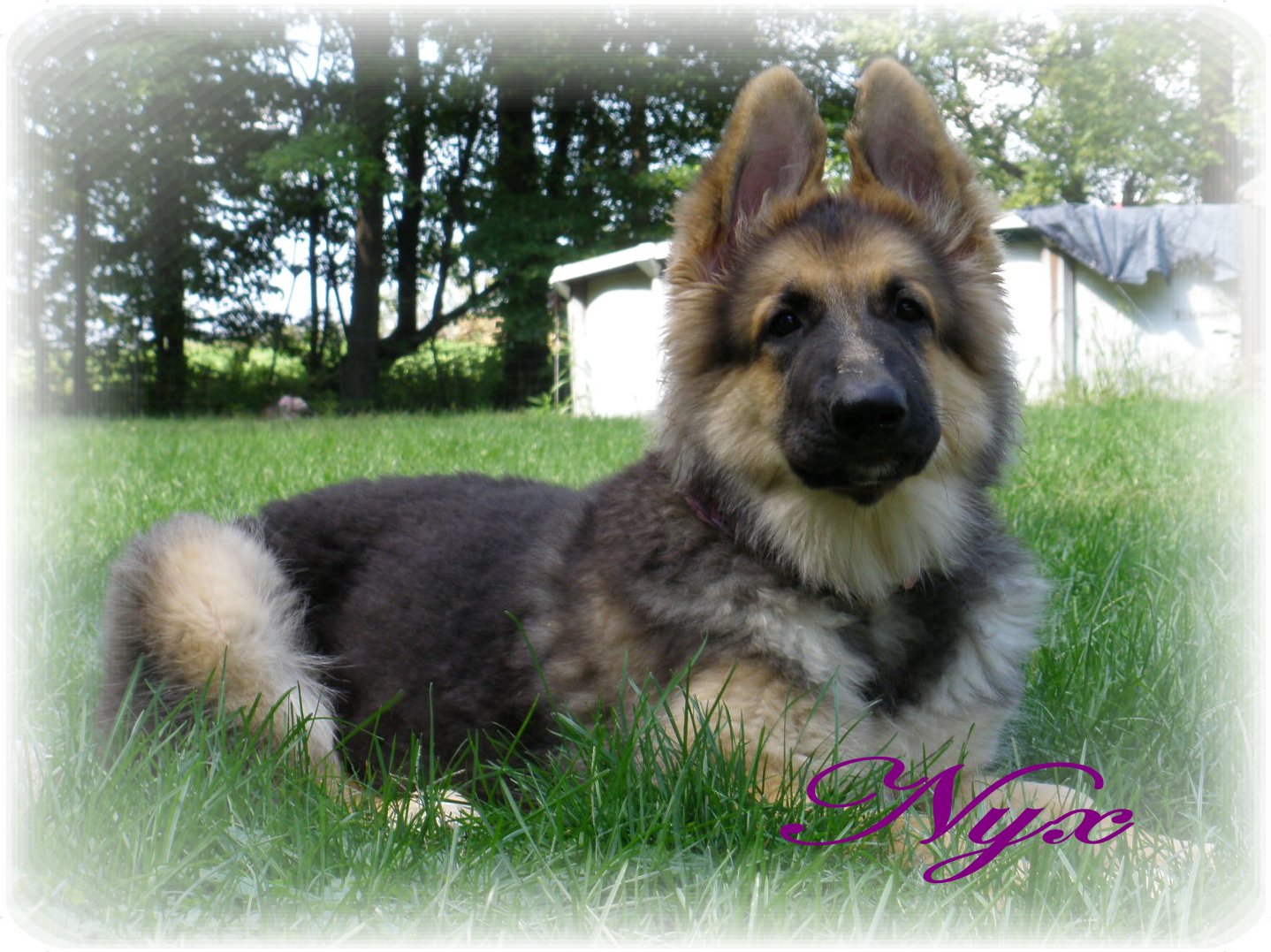 DOB: May 21, 2011
Sire: CHptd CJ's Vision Meister Galen Von Bullet, CGC
Dam: ribCH Thunder's Kissin The Dark Ciara, CGC
Breeders: Ina McDonald - Takoda Shiloh Shepherds
Weight: 120
Height: 26"
Color: Black & Tan Dual
OFA Hips: Good SLH-681G33F-NOPI
OFA Elbows: Normal SLH-EL449F33-NOPI
OFA Heart: No evidence of Cardiac Congenital Disease. SLH-CA495/35F/C-NOPI
OFA Degenerative Myelopathy(DM): N/N SLH-DM223/33F-NOPI Normal
Thyroid: Veterinary Checked 3/3/14, TT4, 2.2 Normal
Nyx, the fifth addition to our Shiloh Family and the First Female Shiloh here at Meister Shilohs is the culmination of our current breeding program.
She is the Grand Daughter of our Jaeger on her Dam's Side and the Daughter of our Galen. She contains in her pedigree Classic Shiloh Lines from her Grand Sire, Shiloh Foundation Lines, from her Sire and Outcross Lines from her Grand Dam, Kiah, making her a full Shiloh Shepherd.
Nyx has completed her health testing with flying colors and we will be adding her to our Breeding Program to move Meister Shilohs into the future.
It's taken us almost Nine Years to get to this point and we're looking forward to the new challenge of breeding.