Meister Tarran
NS 3x TD nGR CH briCH CJ Spirit of Sampson Meister Tarranis CGC TT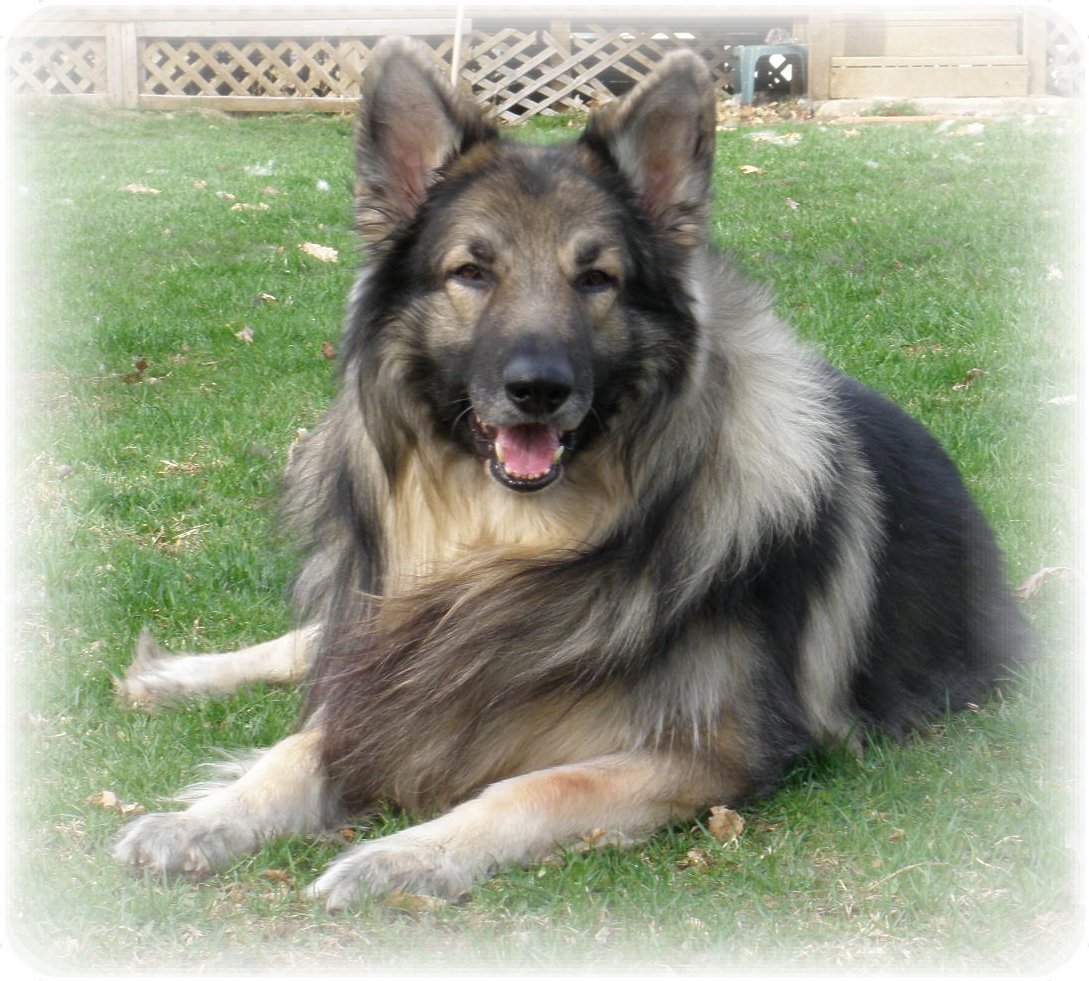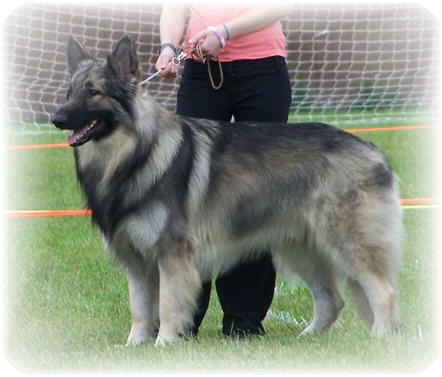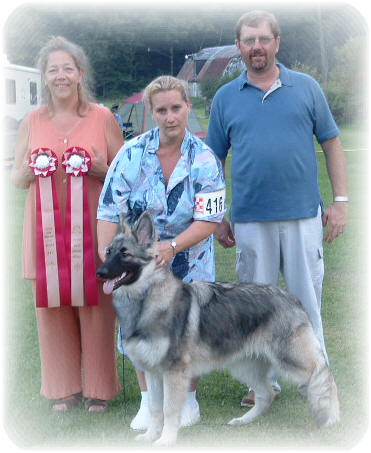 2/12/04 ~ 3/22/14
Always in our hearts and minds, may you watch over and comfort us in your absence...
DOB: February 12, 2004
Sire: GV/TD bn CH CJ's Sampson Von Blitzkrieg CGC TT ( Sam )
Dam: TD bn CH Seven Stars Pure-N-Simple of CJ CGC TT ( Chasie )
Height: 30"
Weight: 125#
Color: Cream Sable Plush
Penn Hips: L - .43 R- .46 No DJD
OFA Elbows: Normal No DJD
OFA Heart: Normal by Cardiologist
Tarran, the second male to become part of our Shiloh family comes from the highly successful Sam/Chasie breeding. Sampson, the NSBR Grand Victor for 2003 has passed on his gift for Show Ring accomplishment to his pup. Tarran attained his NKC Championship Title at the tender age of 7 months by achieving 4 Best in Show Senior Puppy Awards, as well as a Best Reserve Male in the Shiloh Specialty Show behind his Daddy "Sam". Tarran was named NSBR 2004 Top Senior Puppy and earned his NSBR Breed Championship in addition to his NKC Championship all before his 2nd birthday. Tarran has also completed his Rarities International Championship and has joined his daddy Sampson as an NKC Grand Champion. Tarran has been honored for his achievements in 2007 by being named an ISSDC National Select and by earning his 3rd NSBR Top Dog Title in 2008.
Tarran's has been retired from our breeding program and the show ring. He spends his days playing with his nephew and niece and waiting not so patiently for his next meal or snack.
Thank you Tarran for giving us a lifetime of love and happiness and most of all laughs. You will forever be missed.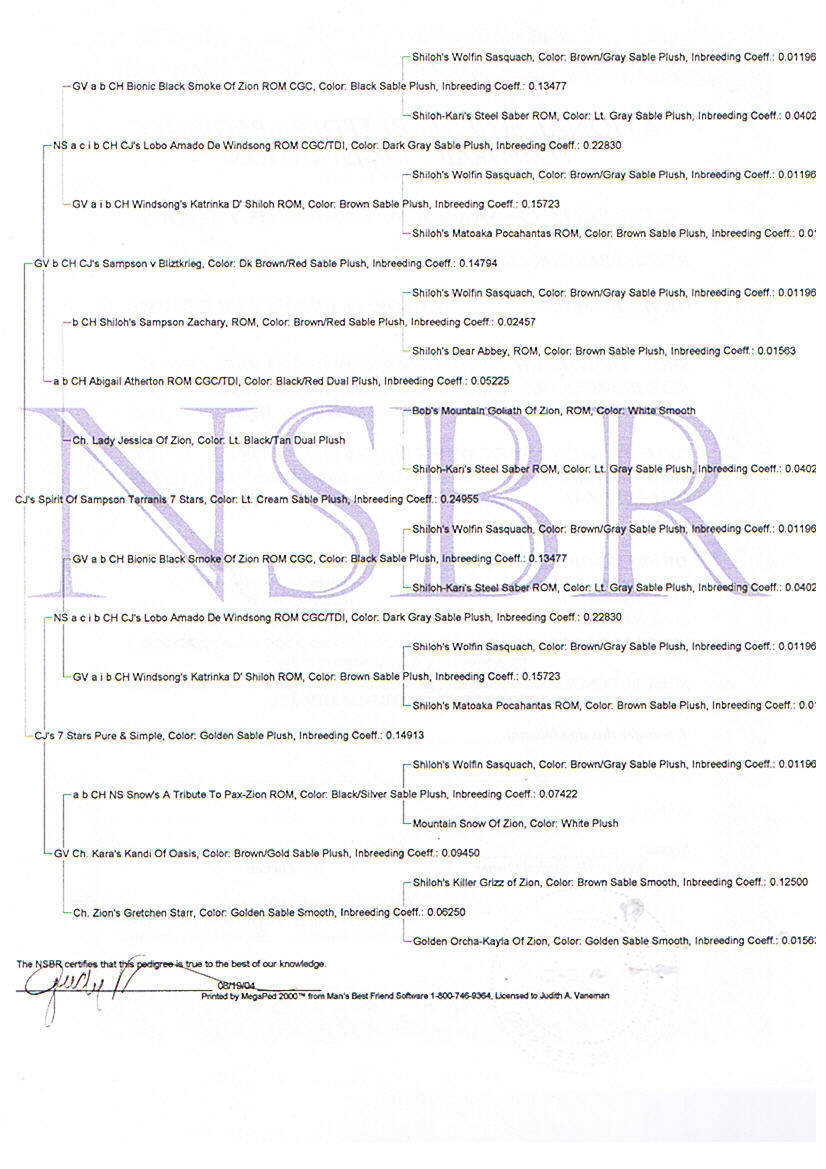 To view Tarran's Pedigree
Click on the above Page.