Meister Jaeger
4x TD nGR CH bri CH.Laursen's Meister Jaeger of CJ's CGC TDI TT ROM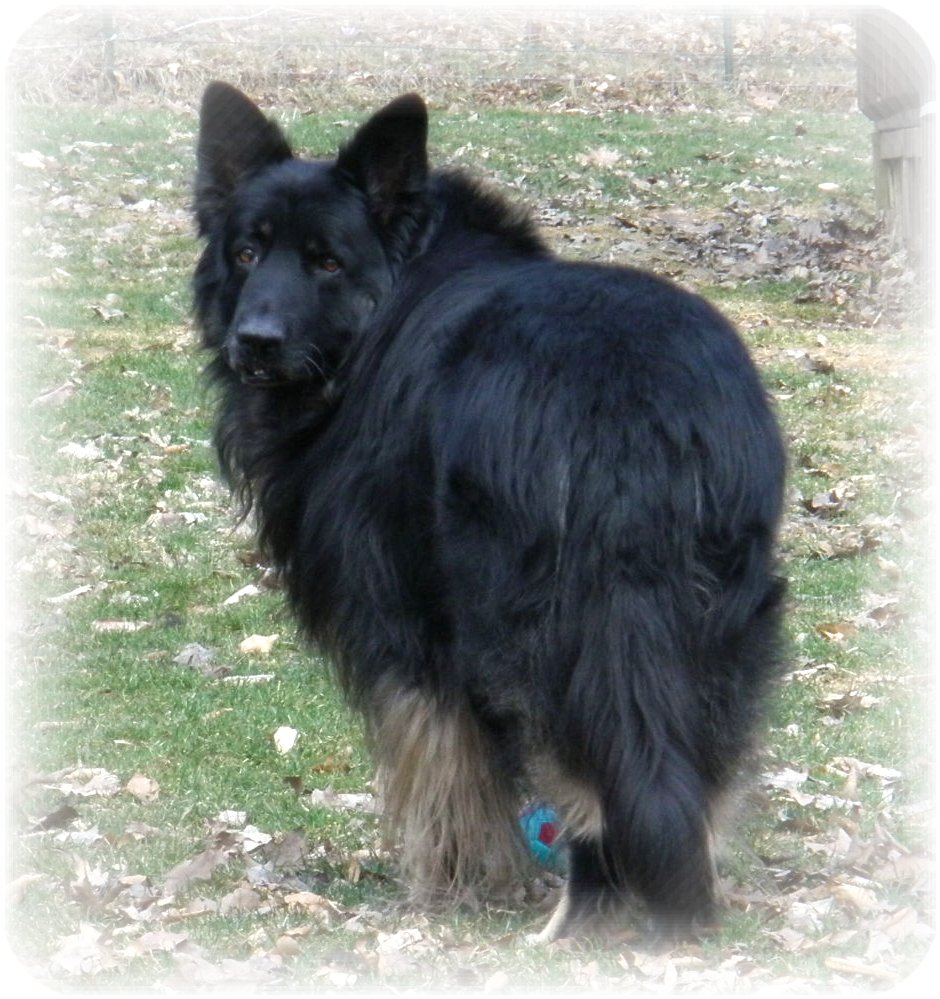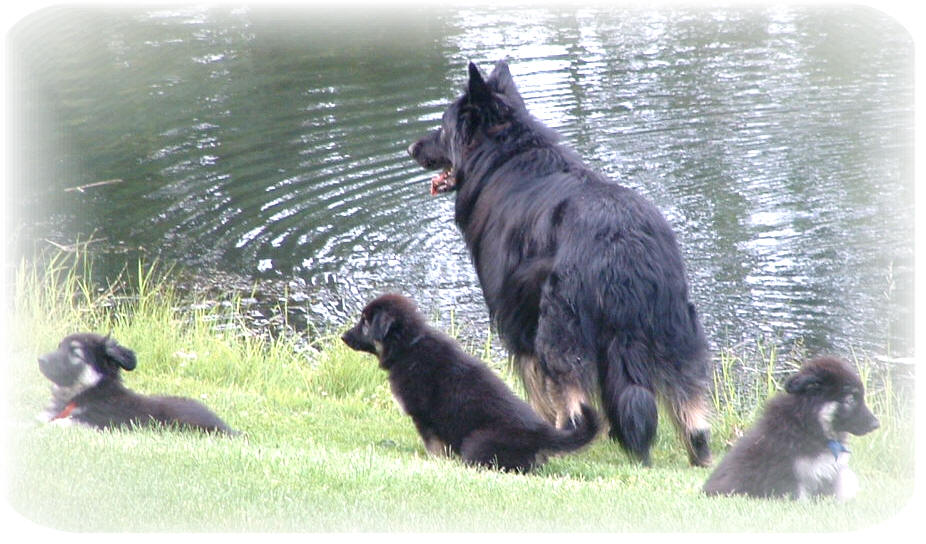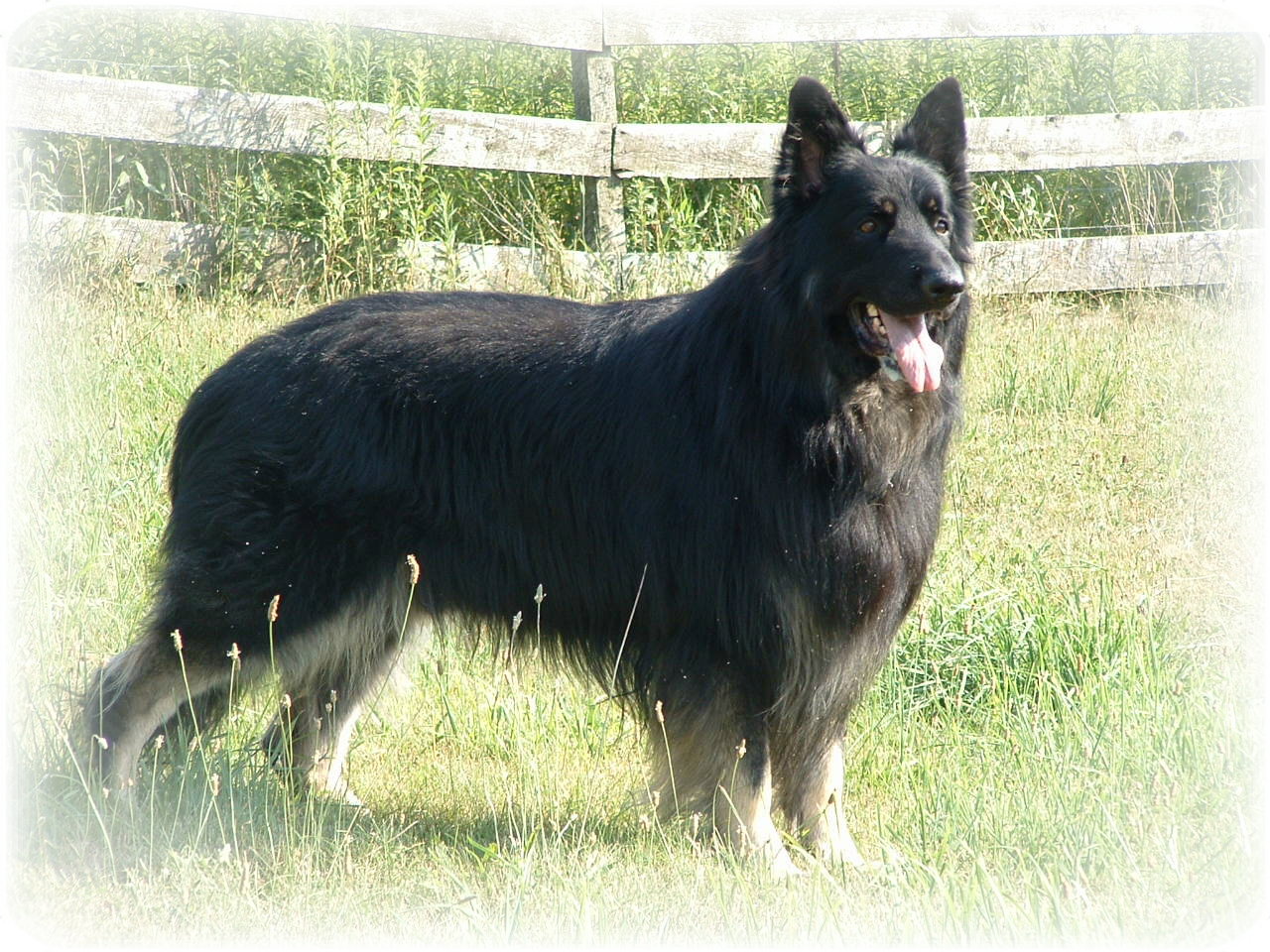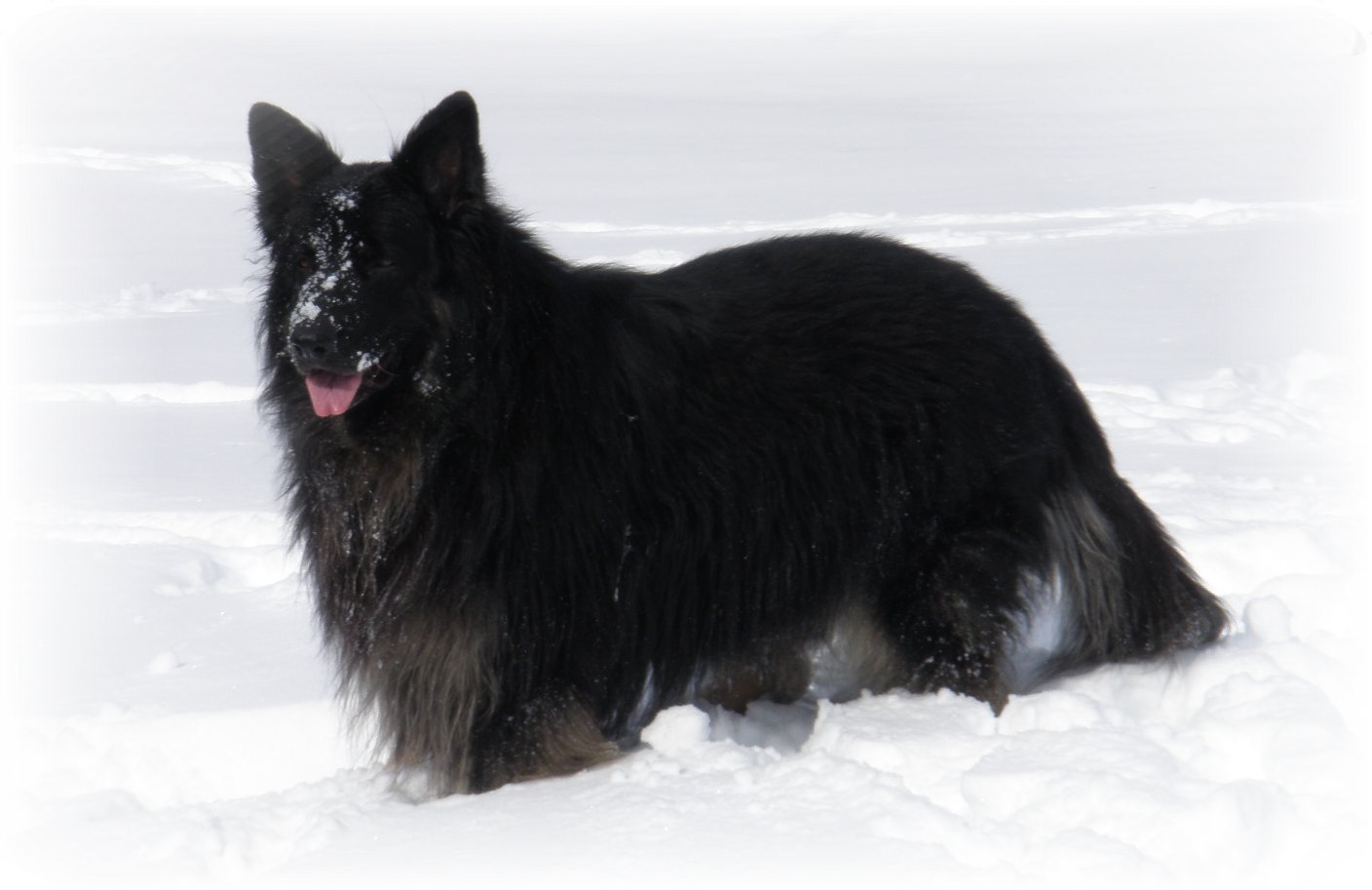 9/6/02 ~ 7/13/13
Always in our hearts and minds, may you watch over and comfort us in your absence...
DOB: September 6, 2002
Sire : b CH CJ'S Lobo's Legacy Tobias CGC ( Toby )
Dam: CJ's Mason Dixon Lady Lisa CGC ( Lisa )
Height : 31"
Weight: 130#
Color: Black and Silver Bi-Colored Plush
Penn Hips: L-.33 R-.30 No DJD
OFA Heart: SLH-CA111/28M/C-NOPI-CARDIAC Feb7 2005 28 NORMAL CARDIOLOGIST
OFA Thyroid: Normal
Jaeger, our first Shiloh Shepherd and the impetus for our ever expanding Shiloh family has exceeded all of our expectations. He is a loyal, protective guardian for the family and a strong reserved pack leader. He has excelled in Basic and Advanced Obedience graduating at the top of his class. Not only is he an NKC Grand Champion, a Rarities International and NSBR Champion he has been named an NSBR Top Dog four times between 2004 and 2009. He has also earned his AKC CGC (Canine Good Citizen) and his TDI (Therapy Dog International) Certifications. A testament to his kind and gentle manner as well as to his conformation to breed standard. Thanks to his puppy owners and their achievements, Jaeger has earned his ROM, Registry of Merit Title. We are thrilled to announce that Jaeger, along with his puppies won his first Sire/Progeny Class at the Brookville, PA. Show.
Despite settling down into his role of "Family Man" Jaeger continues to rock the show circuit. In his final weekend of competition in September 2009, Jaeger took three Best in Overall Show Wins.
Jaeger was once again honored for the fourth time as an NSBR Top Dog for 2009.
With heavy hearts we are sad to announce that Jaeger has passed, his legacy lives on through his progeny and pack. We were blessed to have him grace our lives for 11 years.
We can continue to see Jaeger's lines move forward by being fortunate enough to have had him collected and stored for future breedings.
Thank you Jaeger for giving us a lifetime of love and happiness. You will forever be missed.
To view Jaeger's Pedigree
Click on the above Page.