Meister Lucien
2x TD bnCH Blue Mist's Meister Lucien Von Jaeger CGC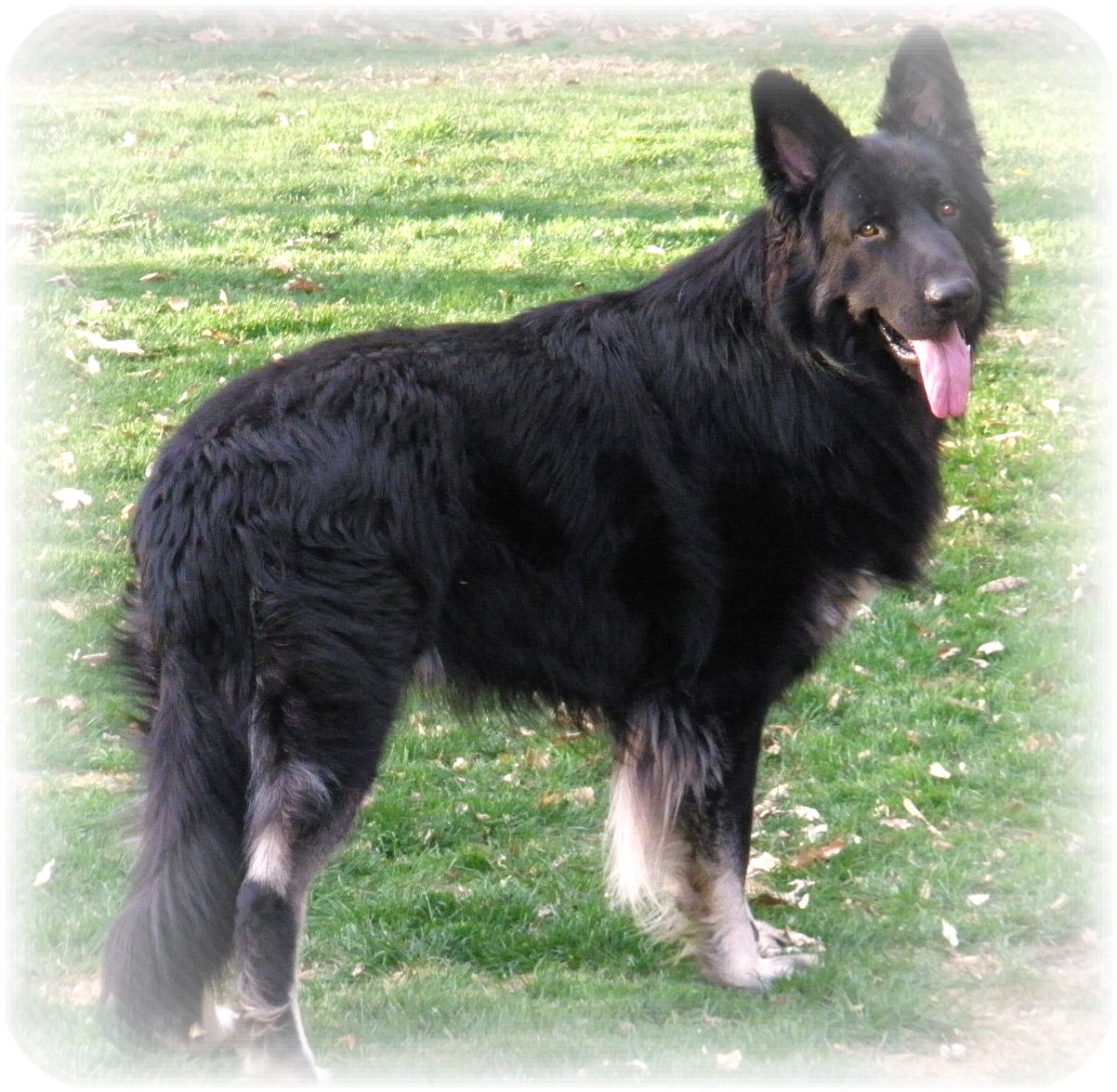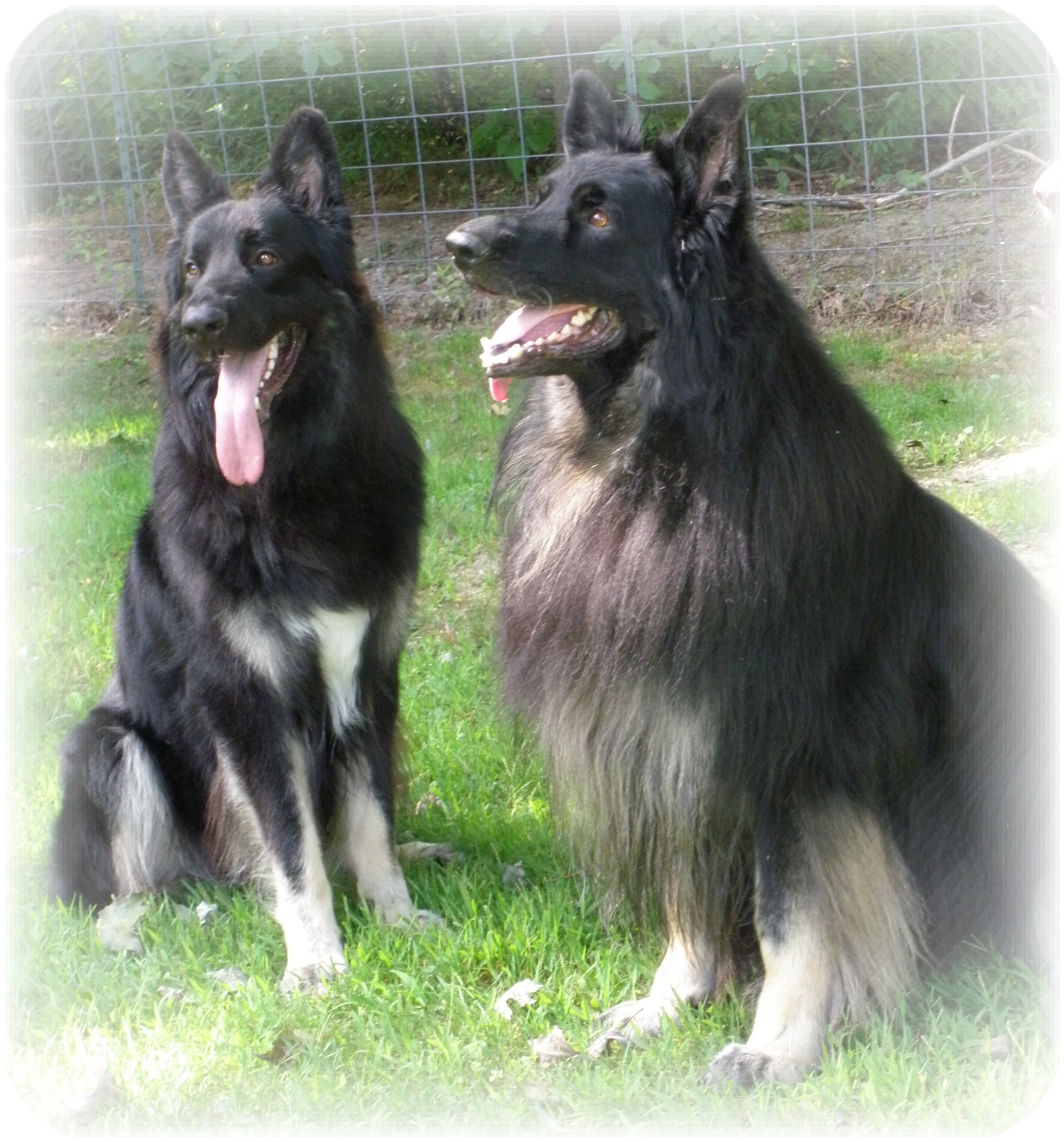 8 Weeks with Dad 15 Months with Dad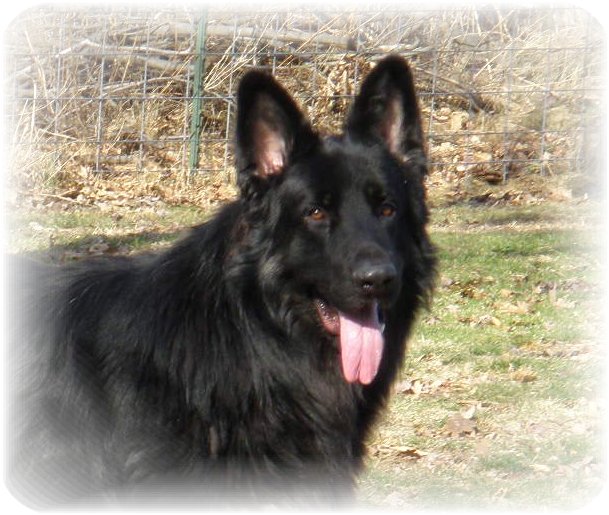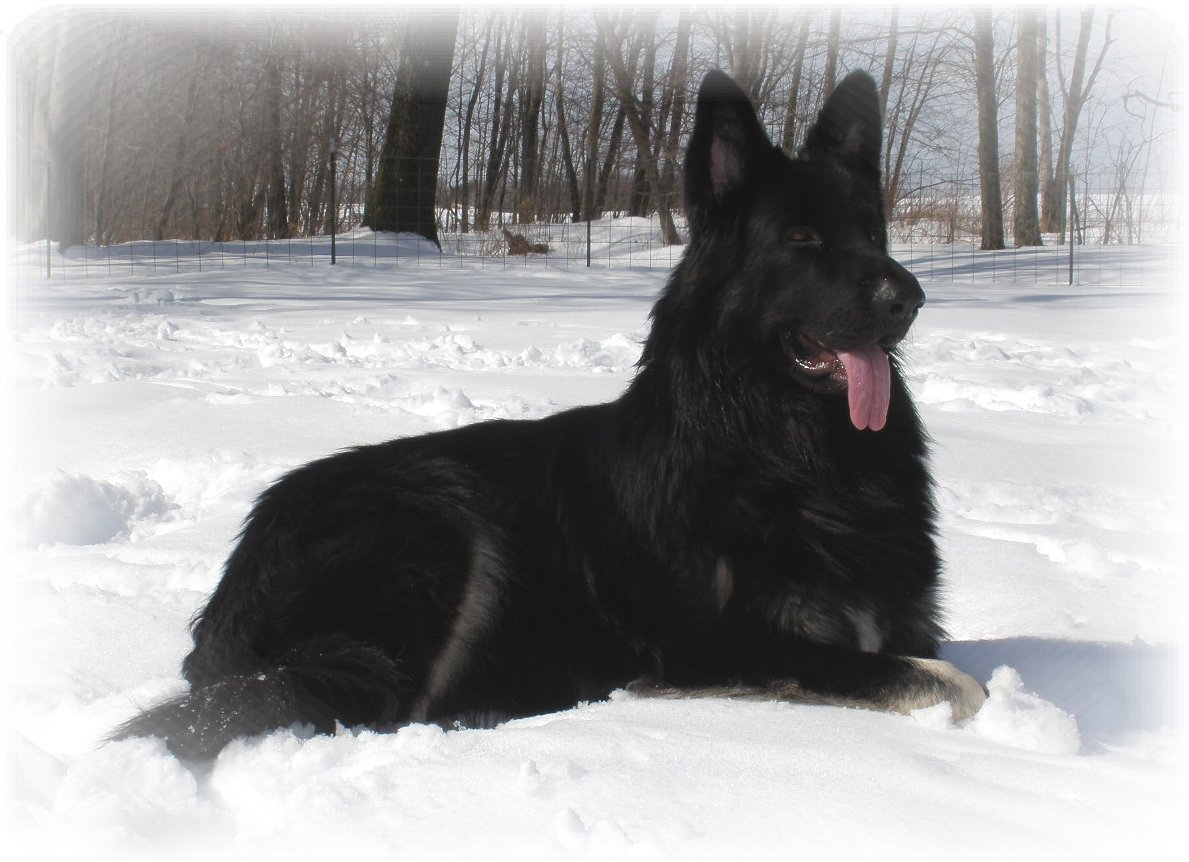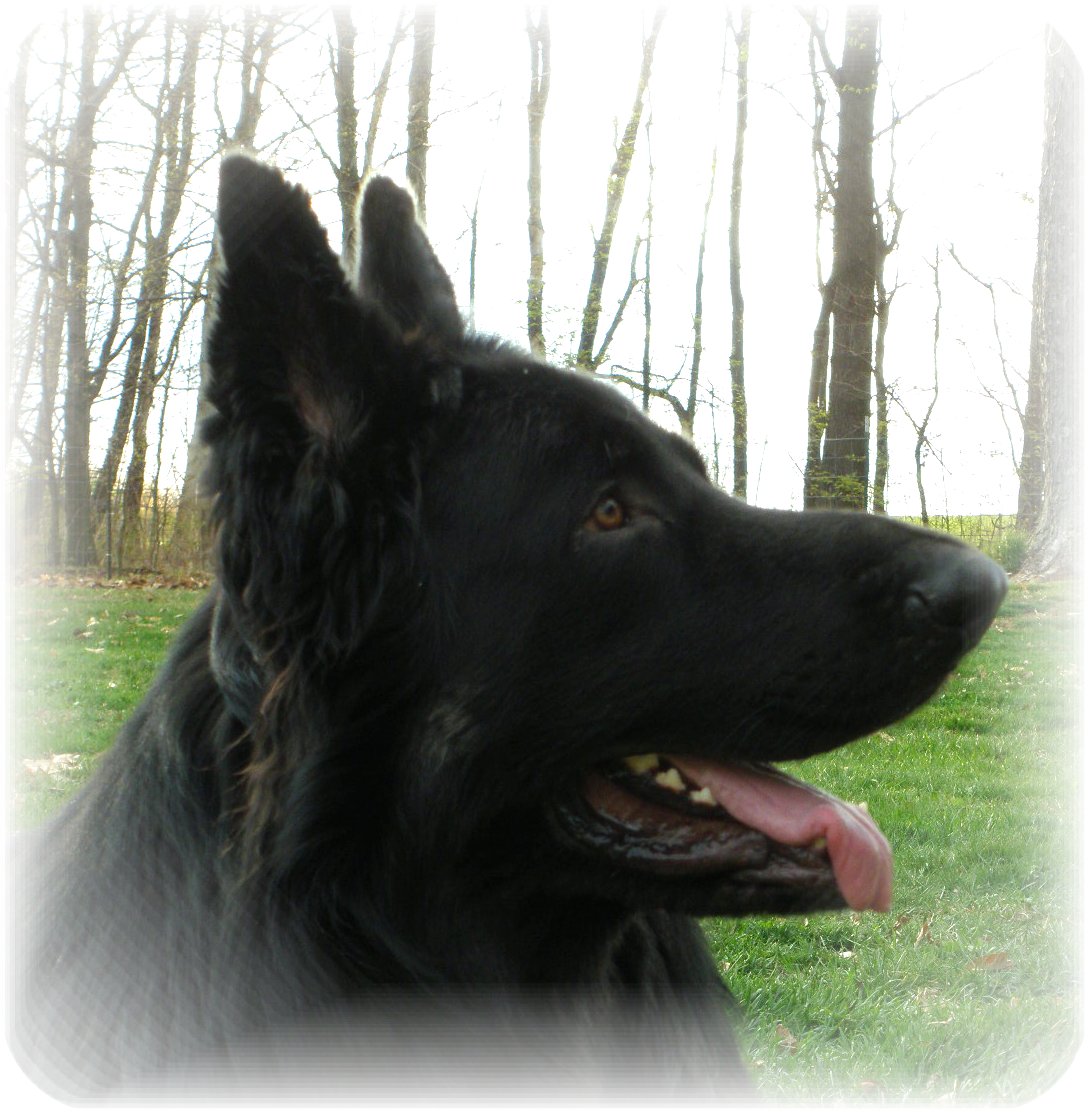 DOB: May 7, 2008
Sire: 4x TD GR nCH bri CH Laursen's Meister Jaeger of CJ's CGC TDI TT ROM
Dam: Shenandoah's Sara of Blue Mist
Height: 30"
Weight: 121 lbs
Color: Black & Cream Bi-Colored Plush
OFA Degenerative Myelopathy (DM): N/N SLH-DM305/87M-NOPI
Lucien, our fourth Shiloh and the first of our progeny to find a home here at Meister Shilohs, comes from our very own Jaeger and Sara of Blue Mist Shilohs. Lucien is enjoying life with his two older brothers, and the love of his life, Nyxie.
Our hopes that Lucien would follow in his daddy's footsteps in the show ring are well on their way. In his first show at the age of 3 1/2 months, Lucien won Best Puppy in Show in 4 of the 5 Shows and has earned his NKC and Breed Championship. Lucien was named NSBR Top Puppy for 2008 and a Top Dog for 2009.
Lucien's movement in the Show Ring and his large bone structure are proving to be exactly what we bred for, reaching 30 inches in height and 110 pounds in weight at 2 years of age.