Tarran - Bristol
2 Females & 1 Male Born November 8, 2008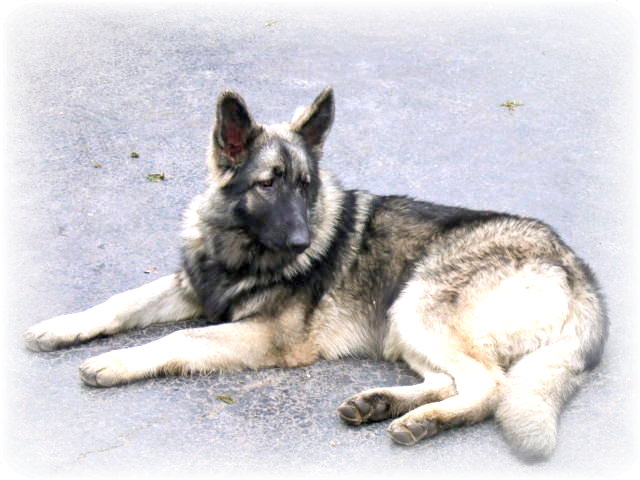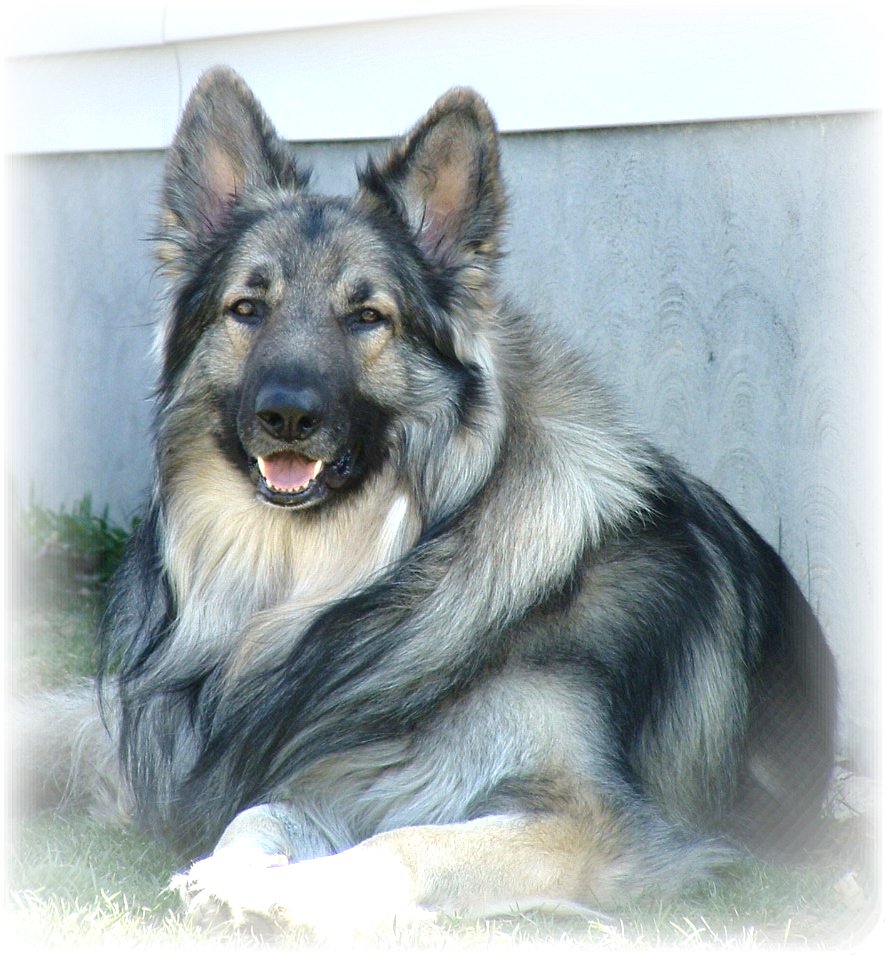 Glorious Bristol NS 2x TD GR nCH briCH CJ Spirit of Sampson Meister Tarranis CGC TT EA5
Sire: CJ's Cadence of Shenandoah Sire: GV/TD bn CH CJ's Sampson Von Blitzkrieg CGC TT
Dam: Glorious Zena of Chester Dam: TD bn CH Seven Stars Pure-N-Simple of CJ CGC TT
DOB: March 16, 2007 DOB: February 12, 2004
Height: 28 " Height: 30"
Weight: 100 lbs Weight" 125 lbs
Color: Grey Sable Plush Color: Cream Sable Plush
Penn Hip: L-.29 R-. 33 No DJD Penn Hip: L-.43 R-.46No DJD
OFA Heart: Normal Cardiologist
OFA Elbows: Normal
It is our hope that Tarran, who has been described as "very typey" due to the heavy influence of Lobo Amado De Windsong in his pedigree, will pass along his gentle temperament, good health and magnificent conformation to his offspring.
Bristol who is also a very soft and sweet, friendly girl , with excellent health should produce healthy puppies with soft temperaments in a beautiful array of Grey/Cream Sable plush puppies.
All Puppies are doing well and growing nicely.
All three puppies have been sold.
Please check back often for updates!
1 Week Old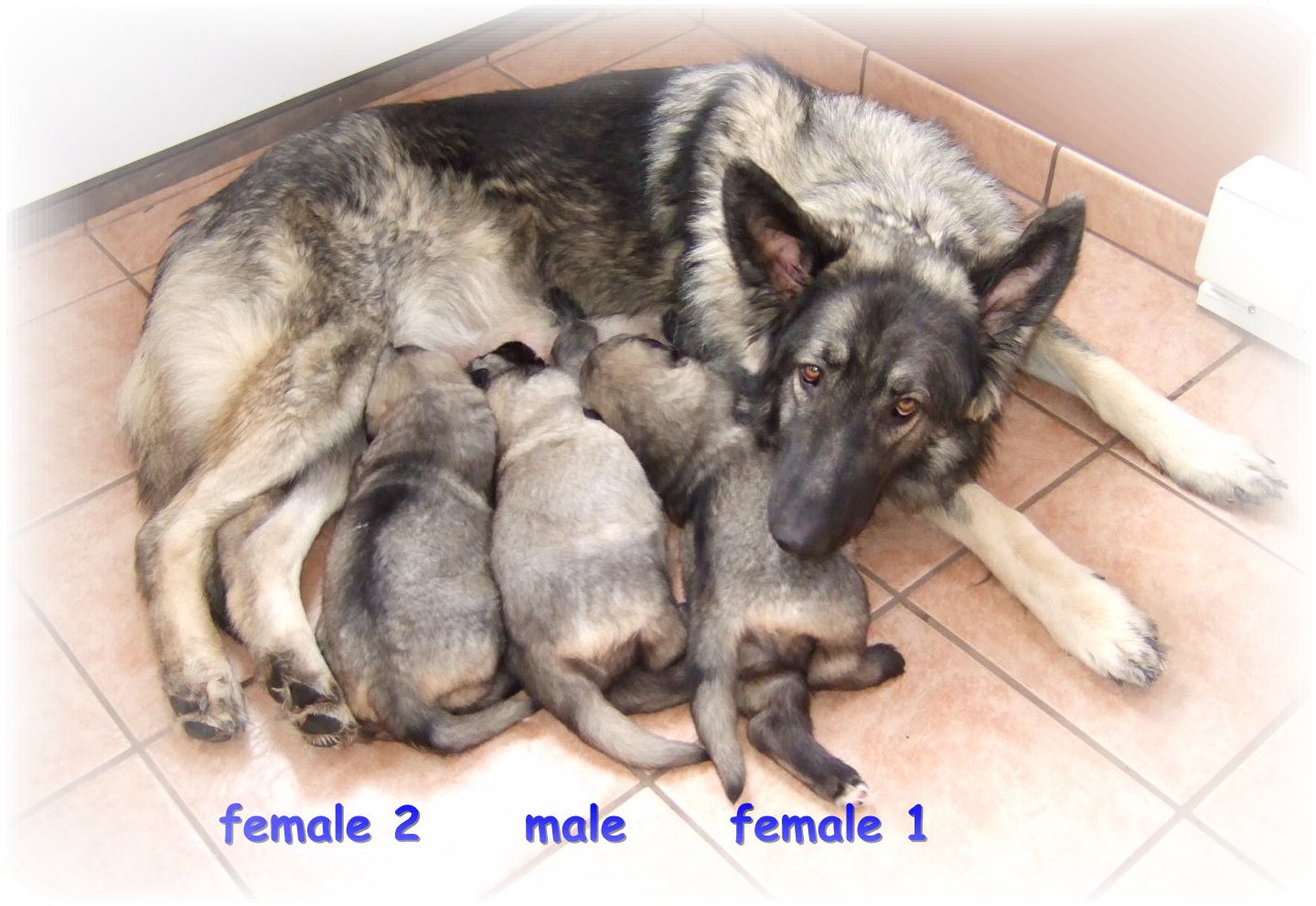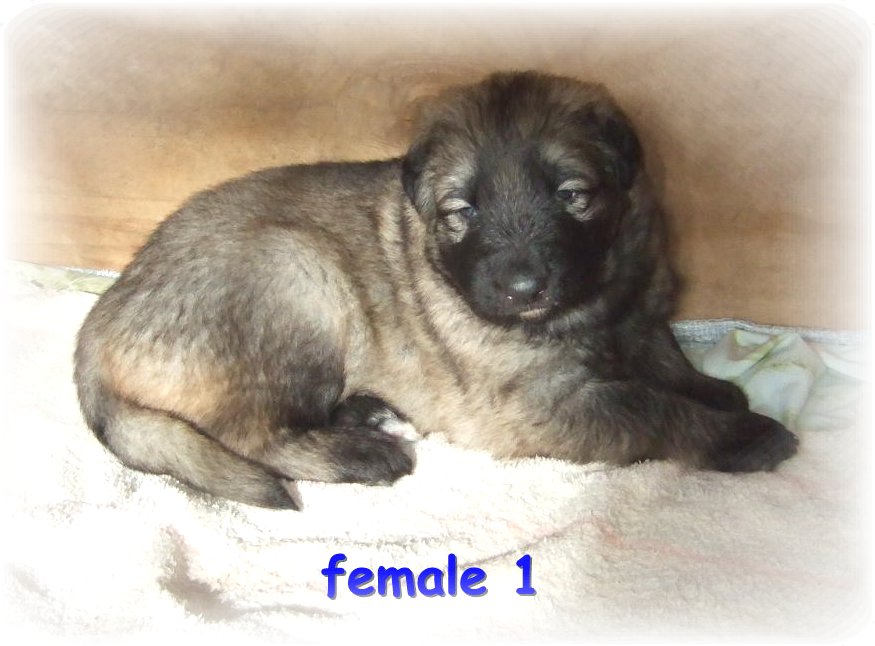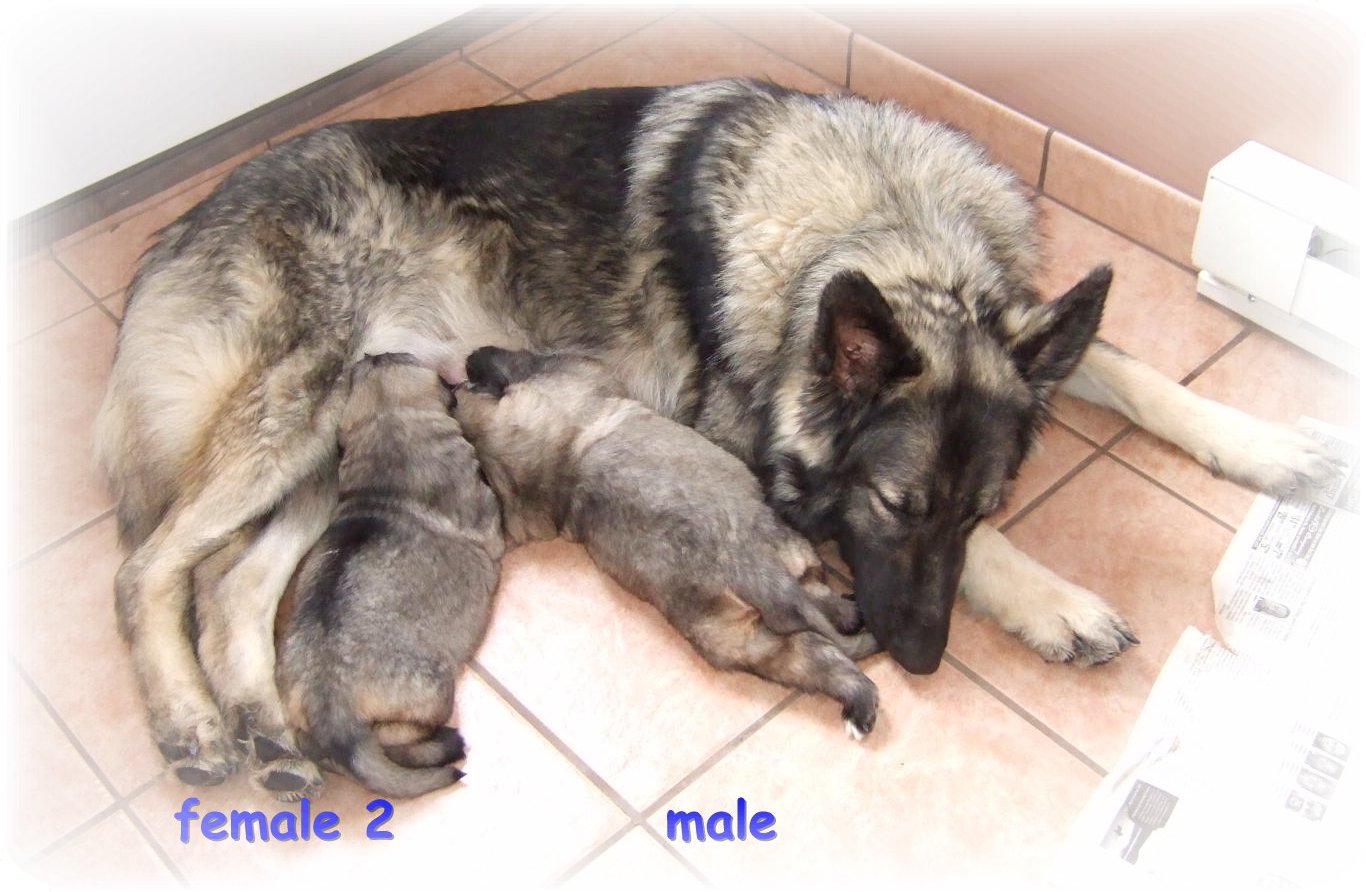 3 Weeks Old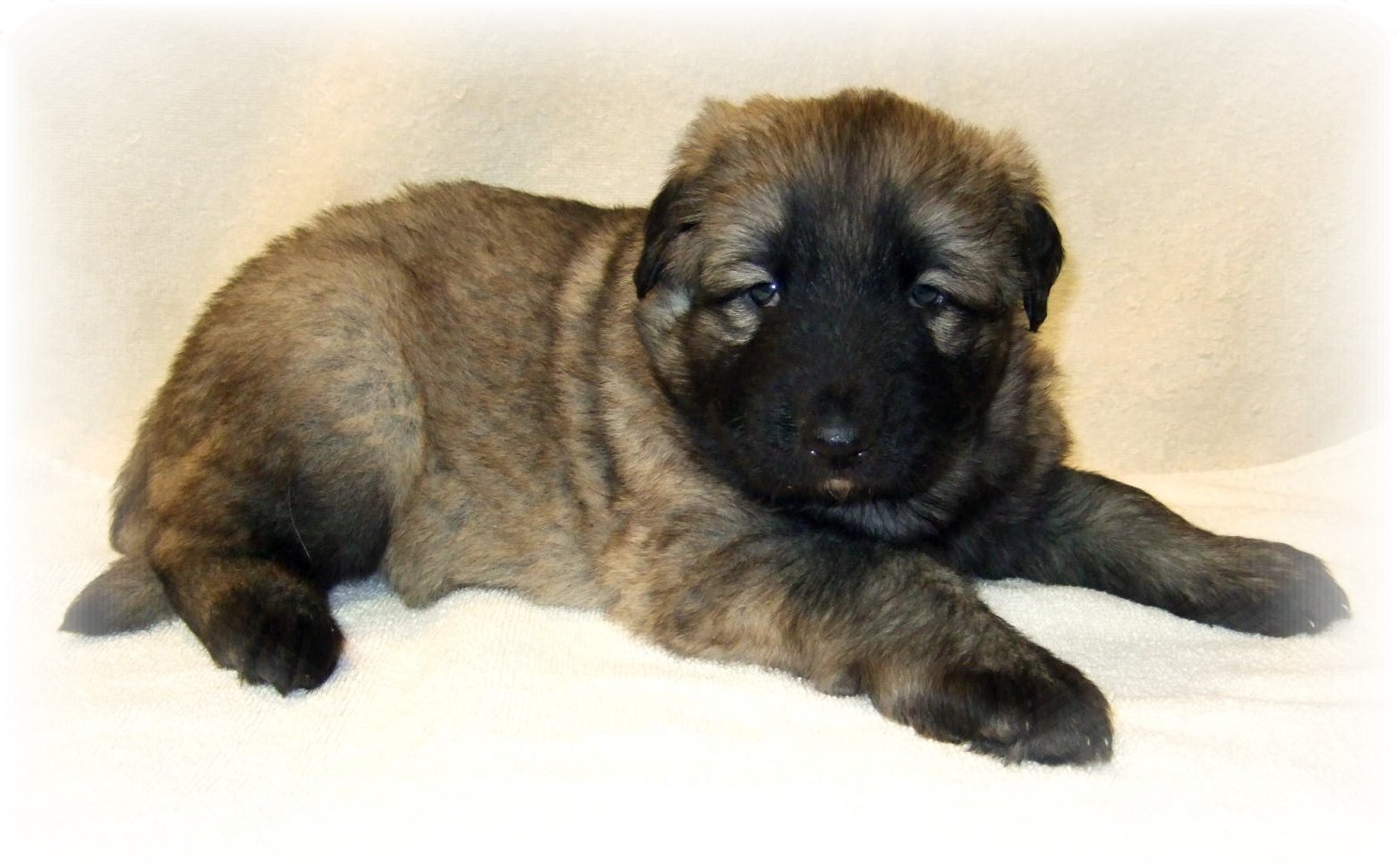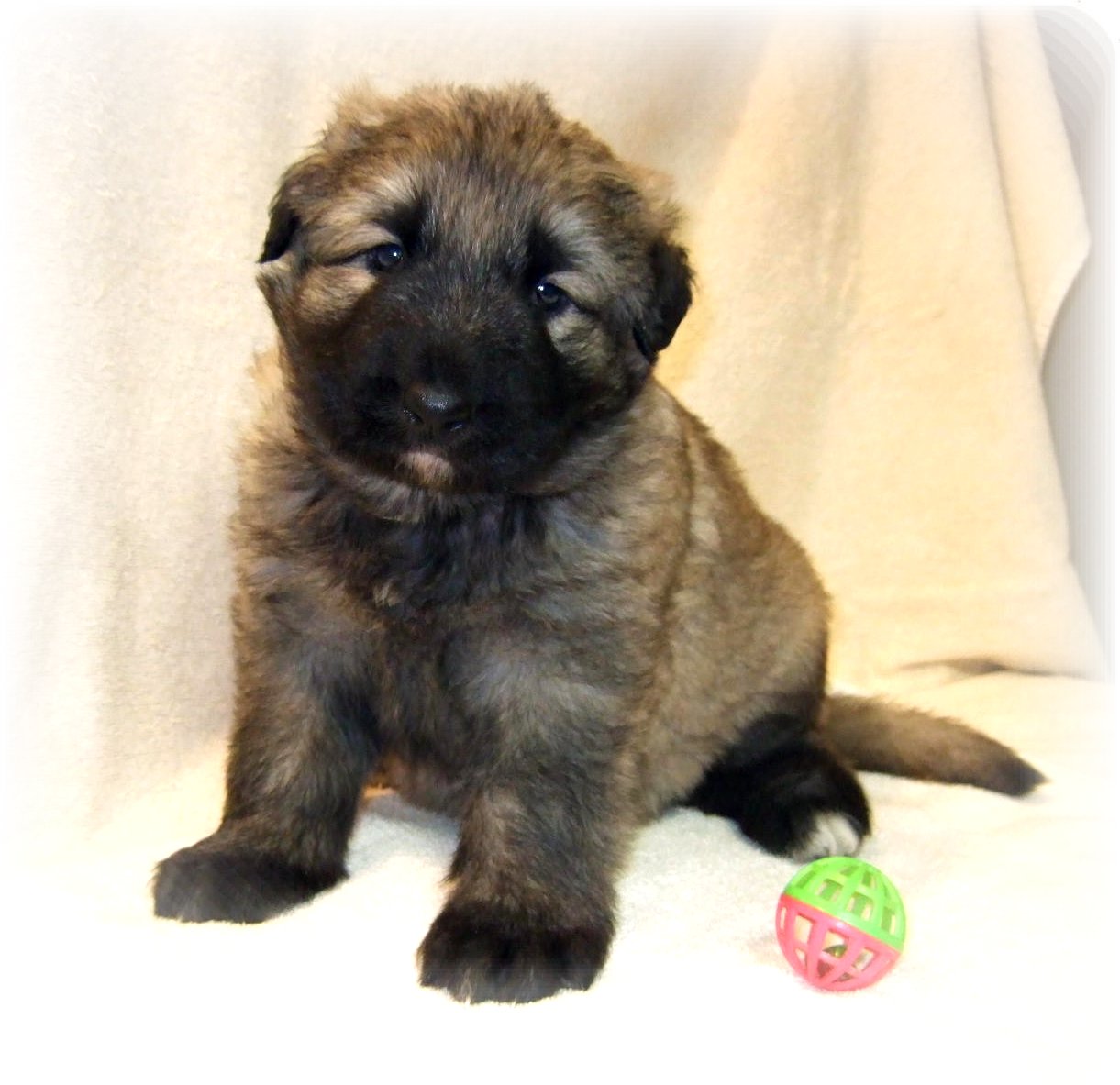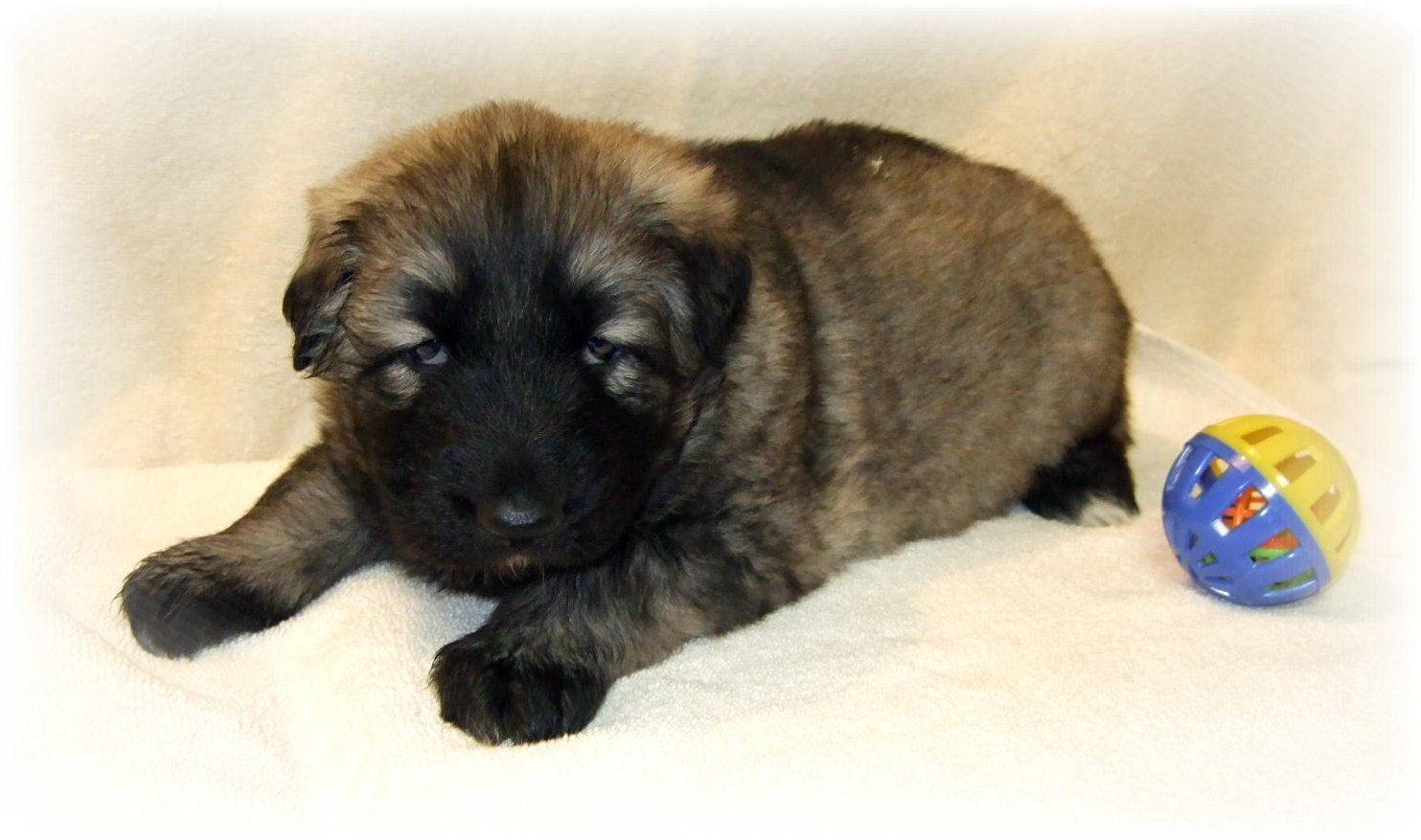 Female 1 Male Female 2
4 Weeks Old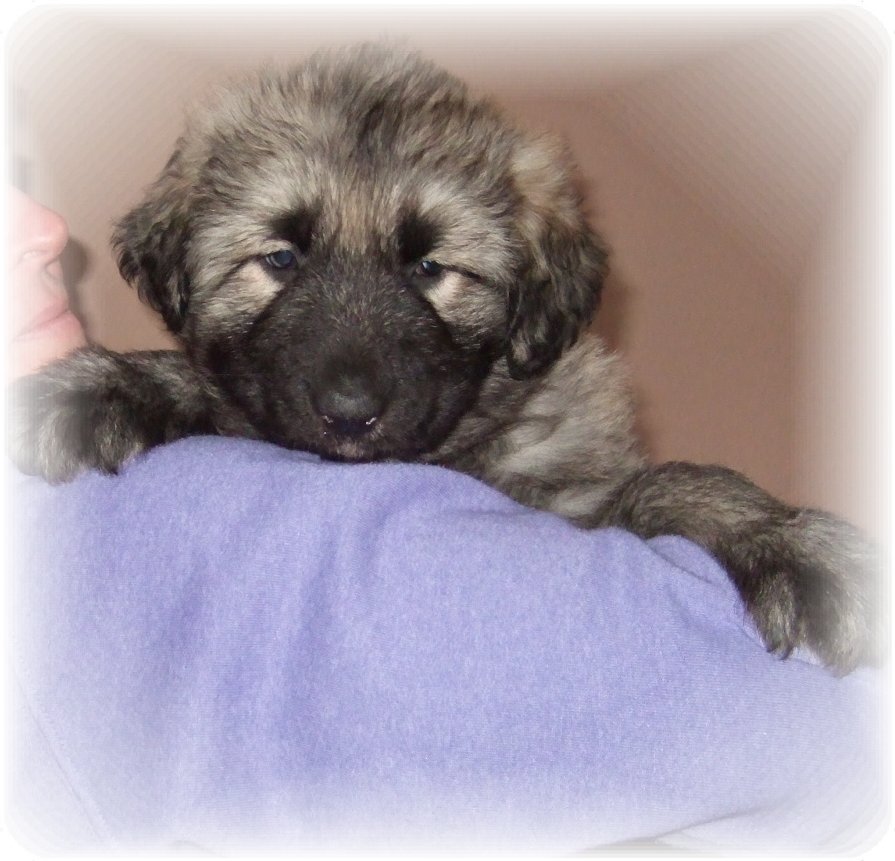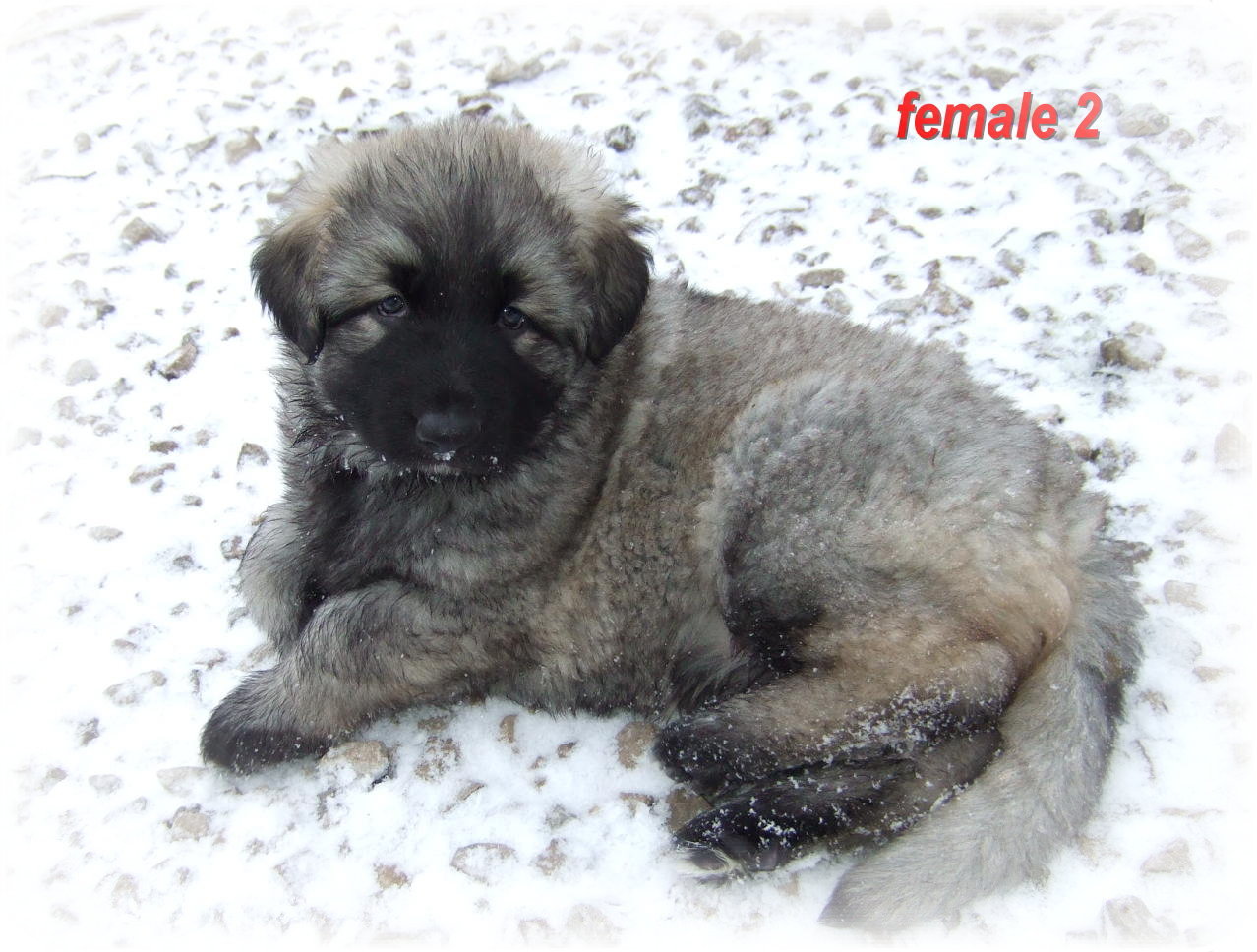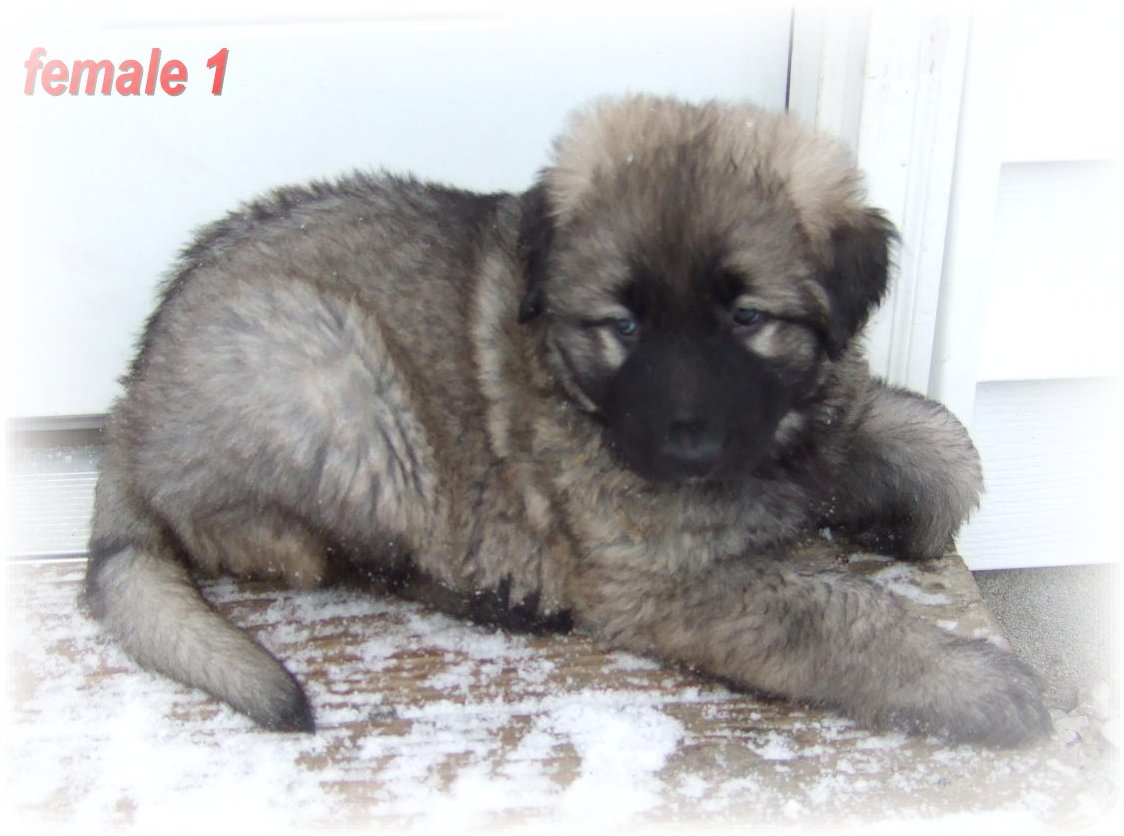 Male Female 2 Female 1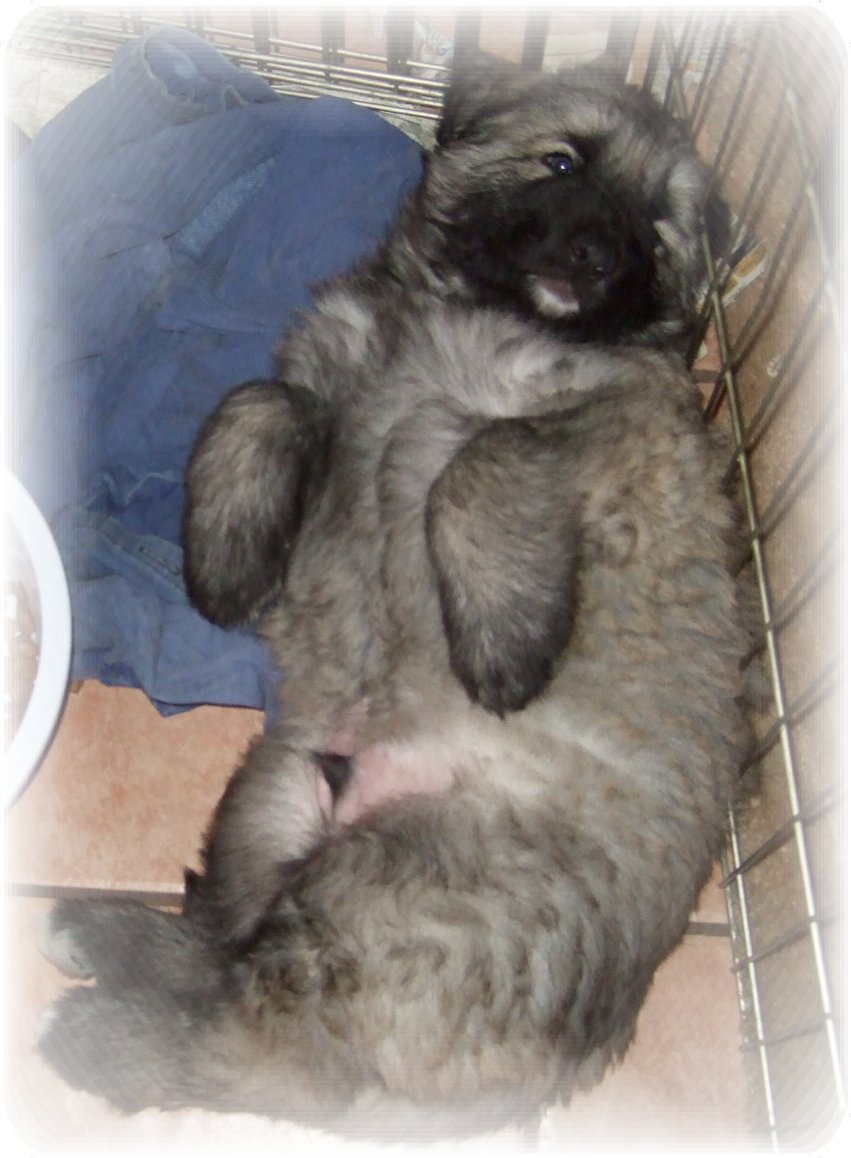 6 Weeks Old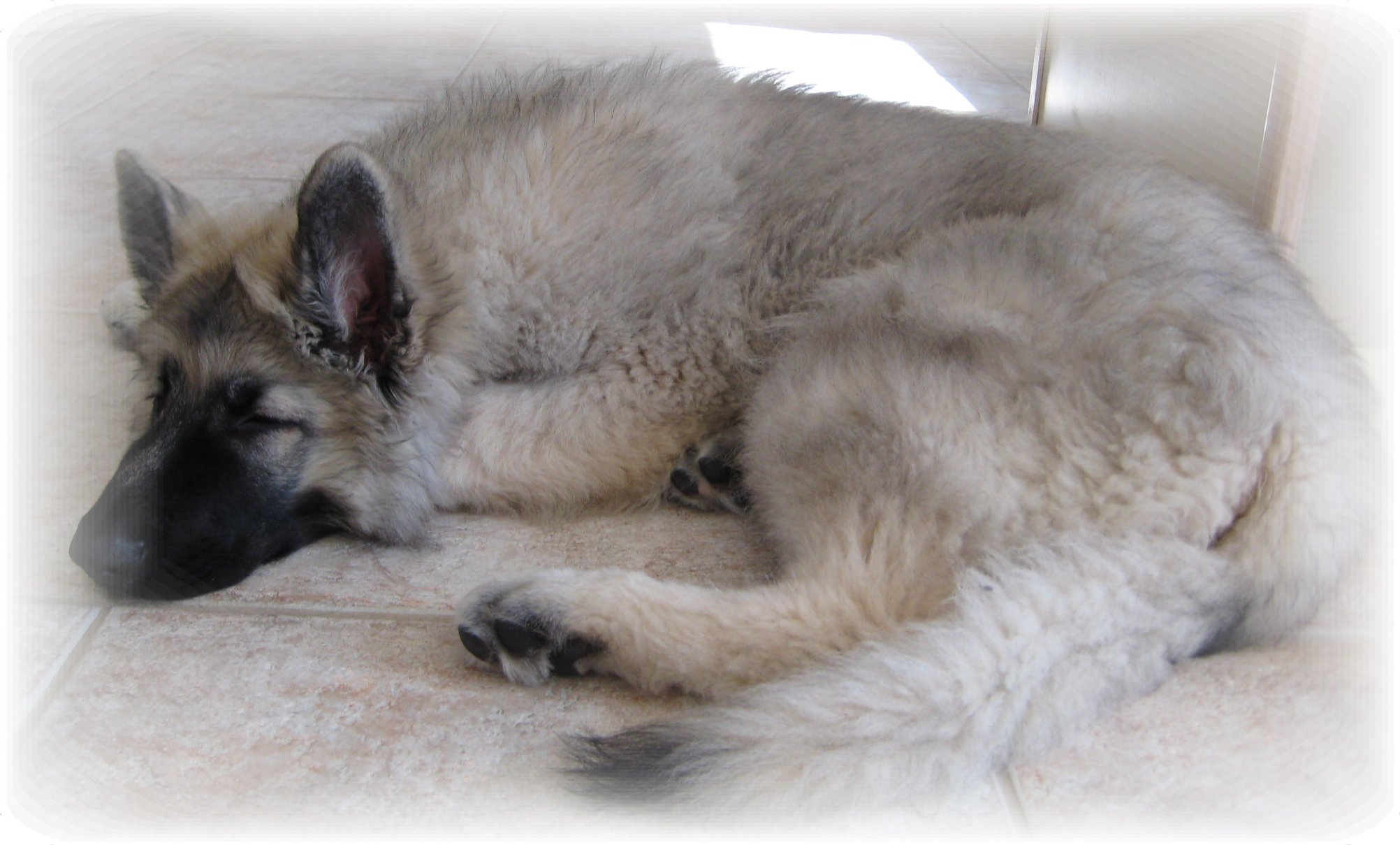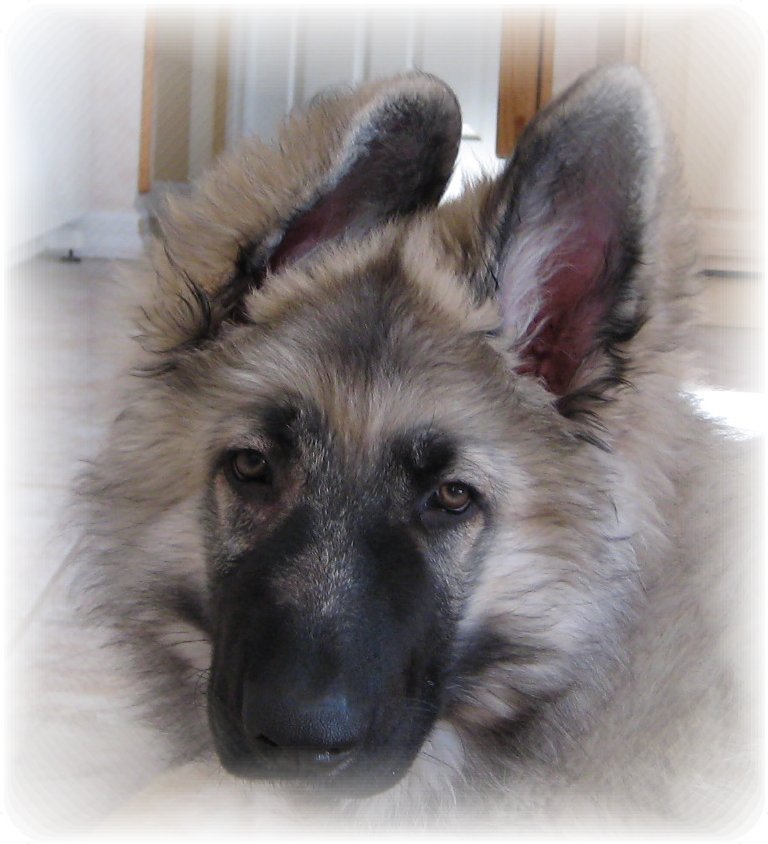 Ben 17 Weeks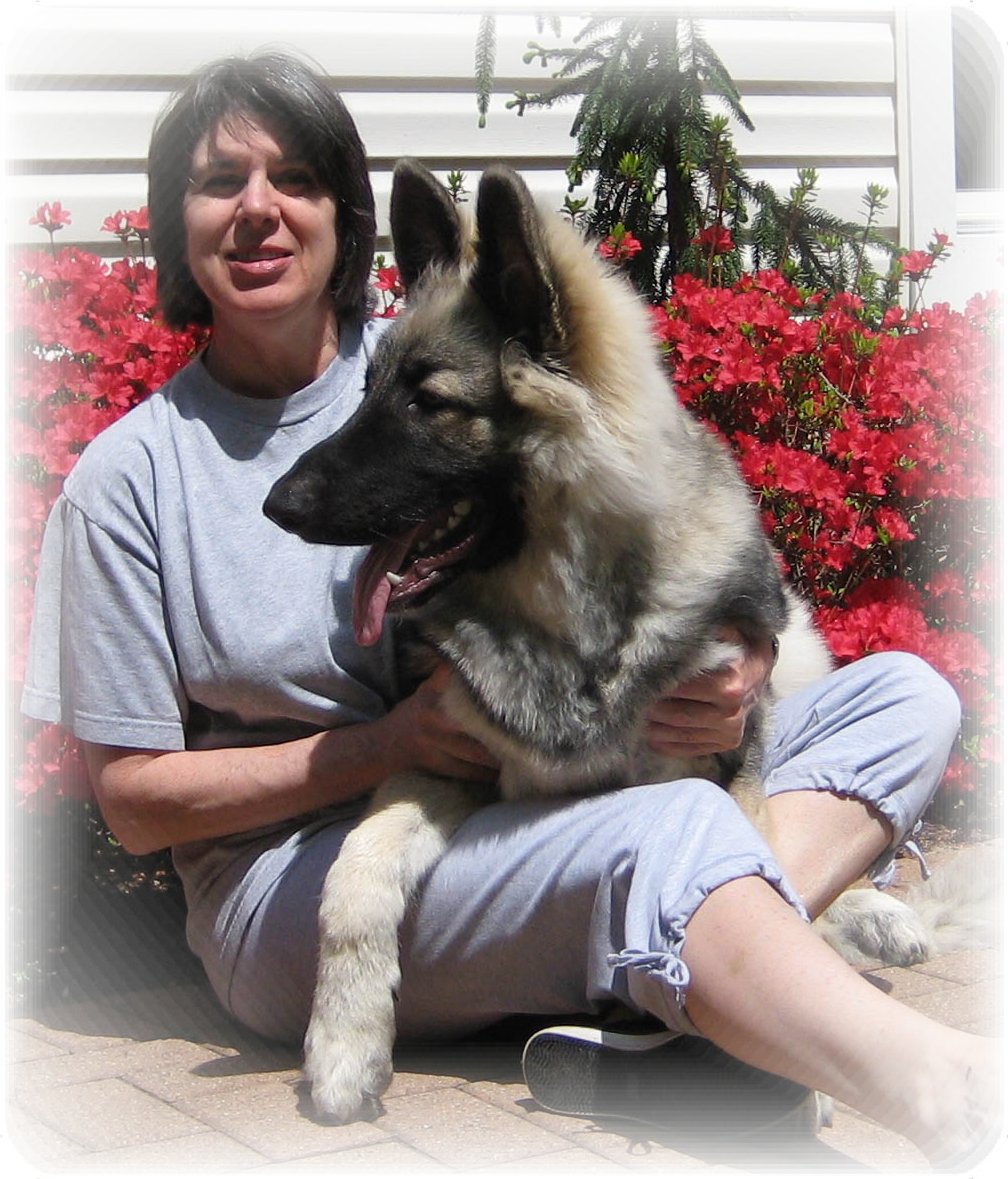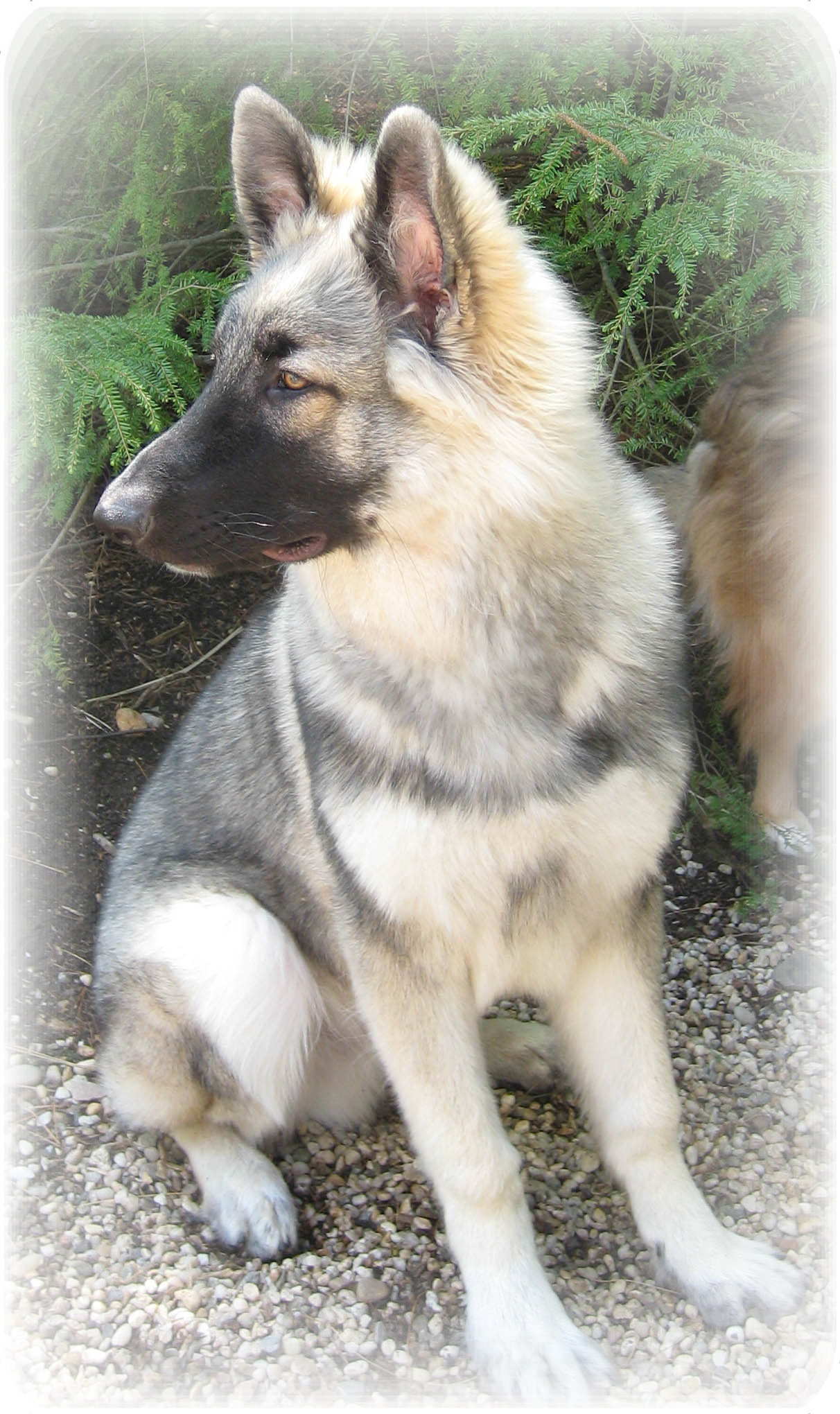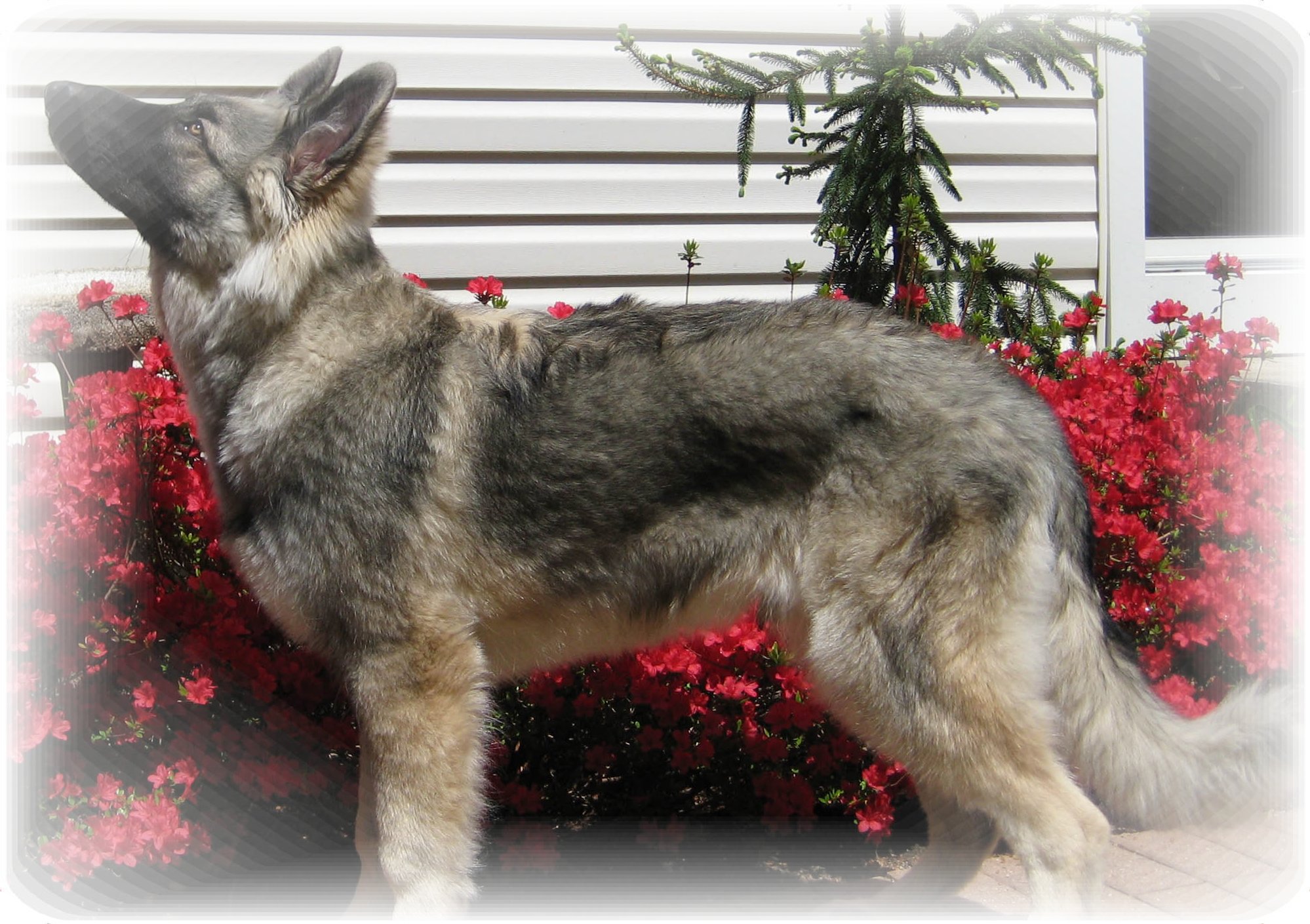 Ben 5 1/2 Months
Ben, who just turned 6 months old, seems to be following in his Daddy Tarran's footsteps. Lorraine reports that not only does this handsome young man resemble his Dad in looks, but he's also quite the prankster and seems to have inherited his Dad's clown gene, along with being a love bug!
Watch out for this young man in the future, with his striking good looks and his gentle personality he should be a show stopper!