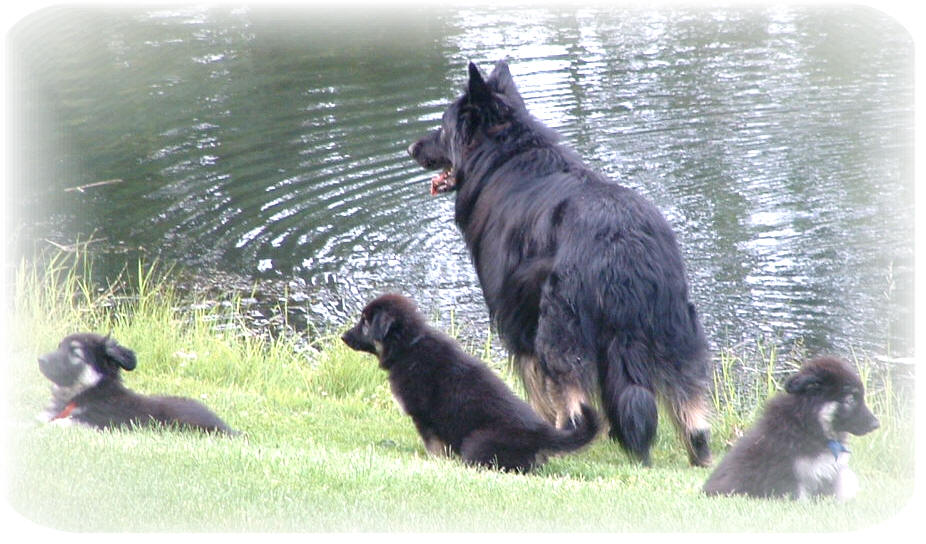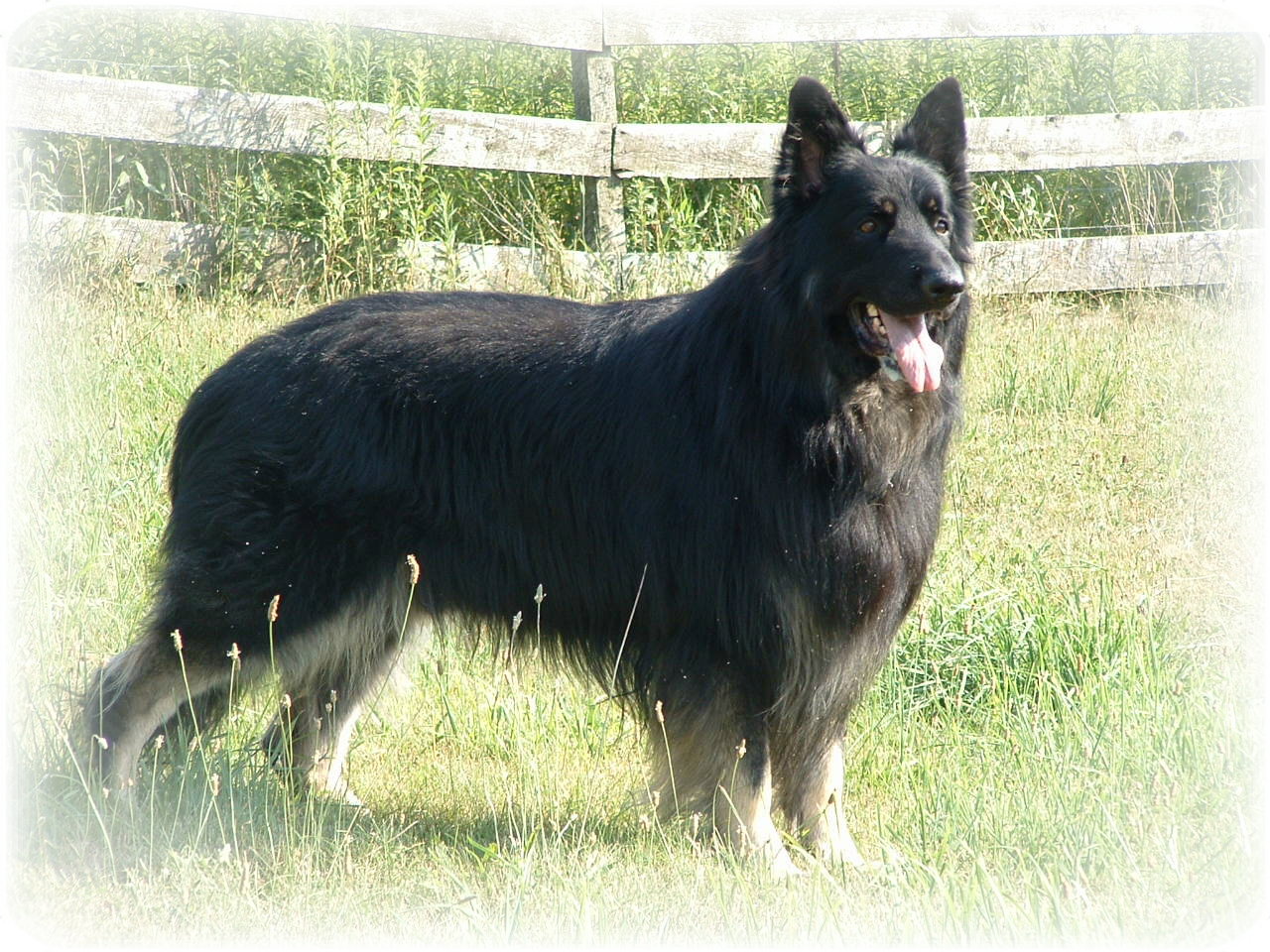 Click on Jaeger's Pedigree
DOB: September 6, 2002
Sire : b CH CJ'S Lobo's Legacy Tobias CGC ( Toby )
Dam: CJ's Mason Dixon Lady Lisa CGC ( Lisa )
Breeder : Judy Vaneman - CJ's Valley View Farm
Height : 31"
Weight: 125#
Color: Black and Silver Bi-Colored Plush
Penn Hips: L-.33 R-.30 No DJD
OFA Heart: SLH-CA111/28M/C-NOPI-CARDIAC Feb7 2005 28 NORMAL CARDIOLOGIST
OFA Thyroid: Normal
Jaeger, our first Shiloh Shepherd and the impetus for our ever expanding Shiloh family has exceeded all of our expectations. He is a loyal and protective guardian for the family, and has achieved so much more than any of us expected in his 1st 2 years. He has excelled in Basic and Advanced Obedience graduating at the top of his class. Not only is he an NKC, Rarities International and NSBR Champion and been named an NSBR Top Dog for 2004 thru 2006, he has also earned his AKC CGC (Canine Good Citizen) and his TDI (Therapy Dog International) Certifications. A testament to his kind and gentle manner as well as to his conformation to breed standard.
With the successful completion of health testing, we are happy to announce that Jaeger is now standing at stud.
Jaeger's 1st Litter with Hilltop's Timber of Dog Pond (Timber) produced 10 beautiful healthy puppies. 5 girls and 5 boys.
Jaeger's 2nd Litter with Thunder Shiloh's Kiah produced 7 healthy puppies. 5 girls and 2 boys.
Please visit our progeny page to watch them grow.