Jaeger - Timber
April 25, 2006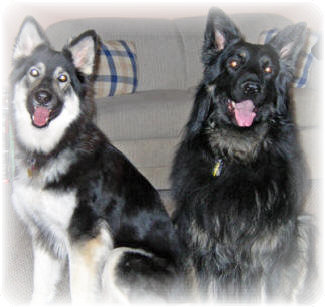 We are pleased to announce that the entire Timber - Jaeger litter has found their forever homes.
Please check back often, as together we watch them grow and take pride in their accomplishments.
Our heartfelt thanks to all our puppy owners, we wish you as much happiness and joy with your babies as we have had with ours
Laurie & John
Sundance (formerly Mr. Rainbow)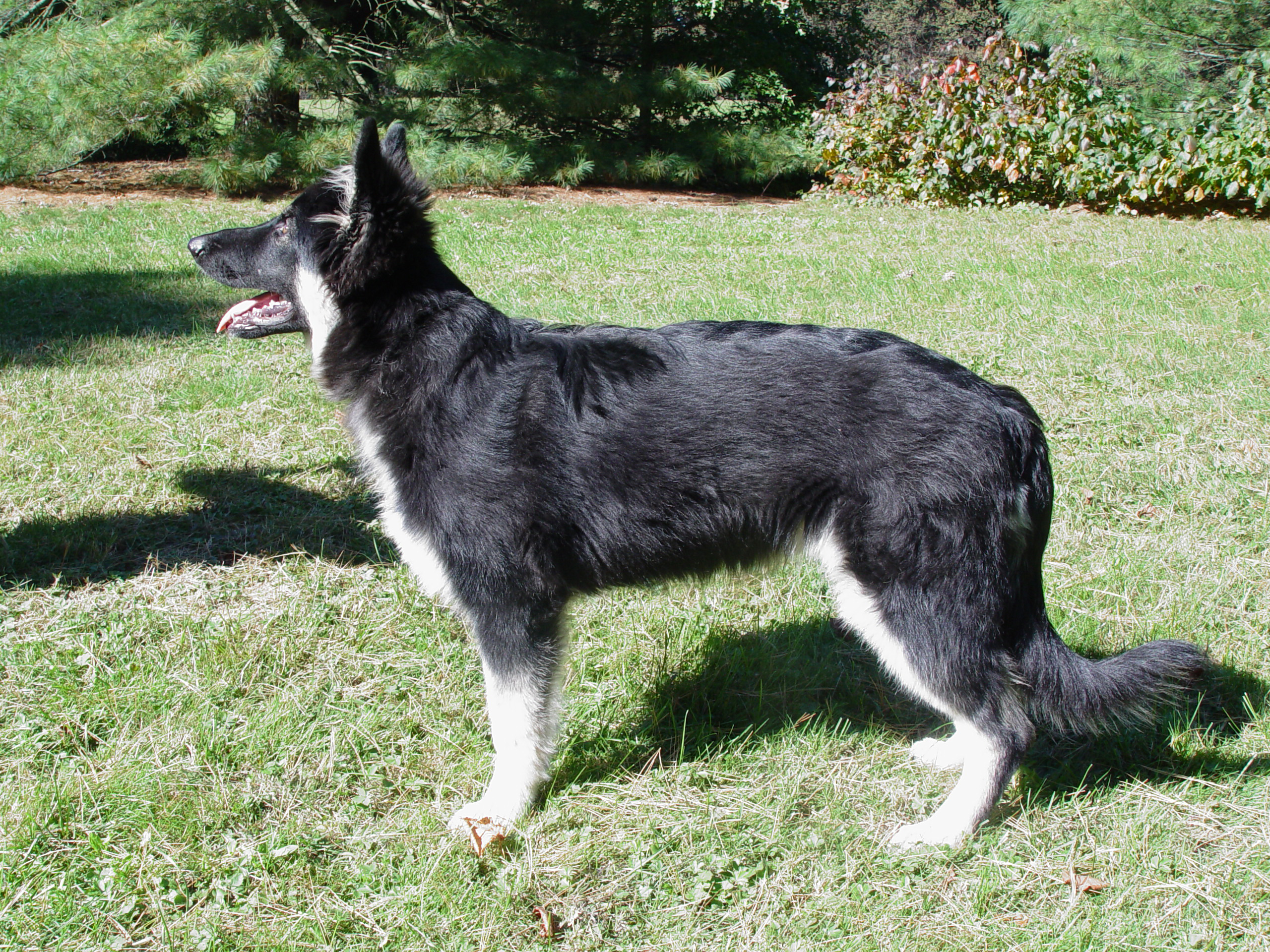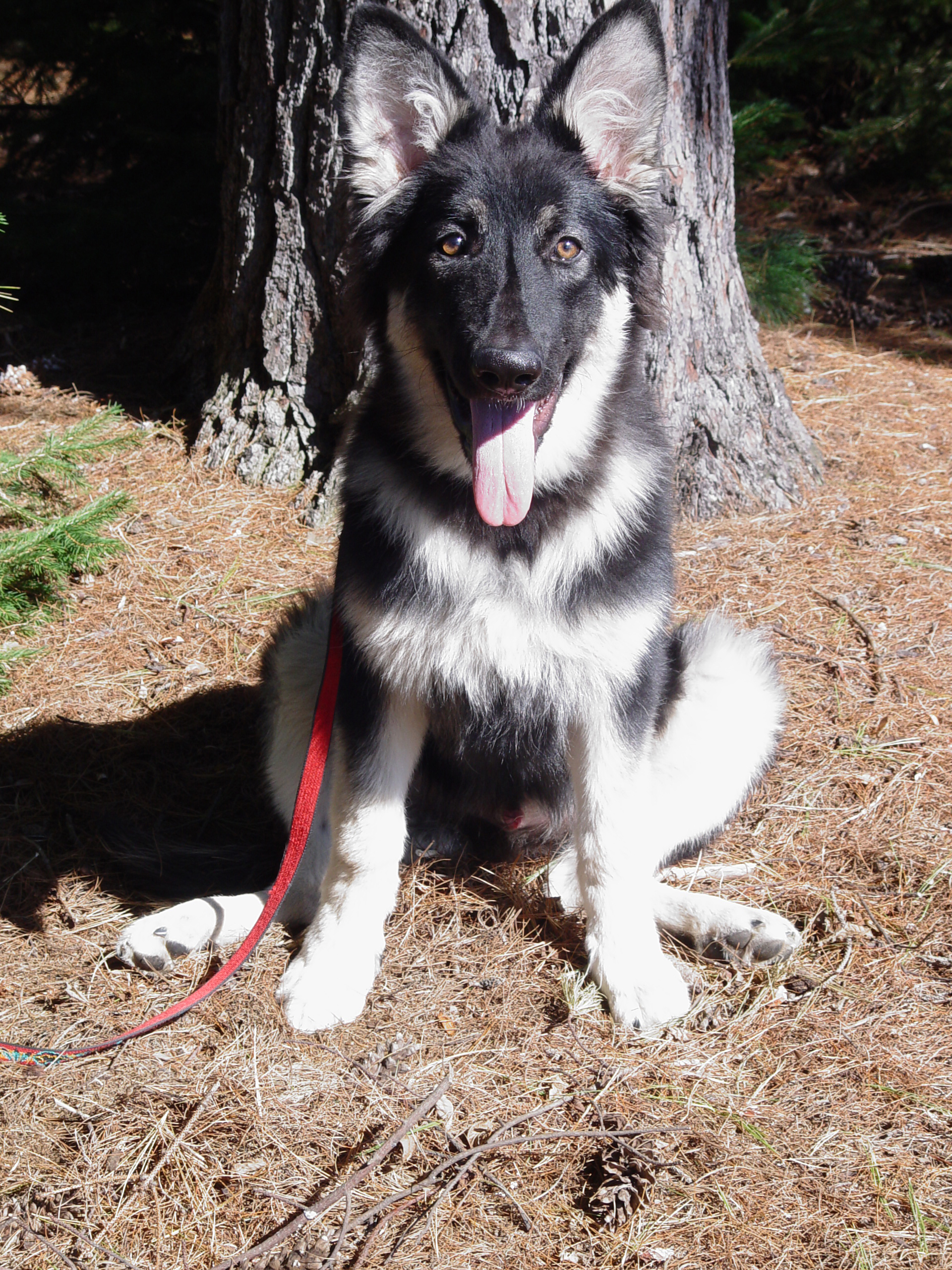 4 1/2/ Months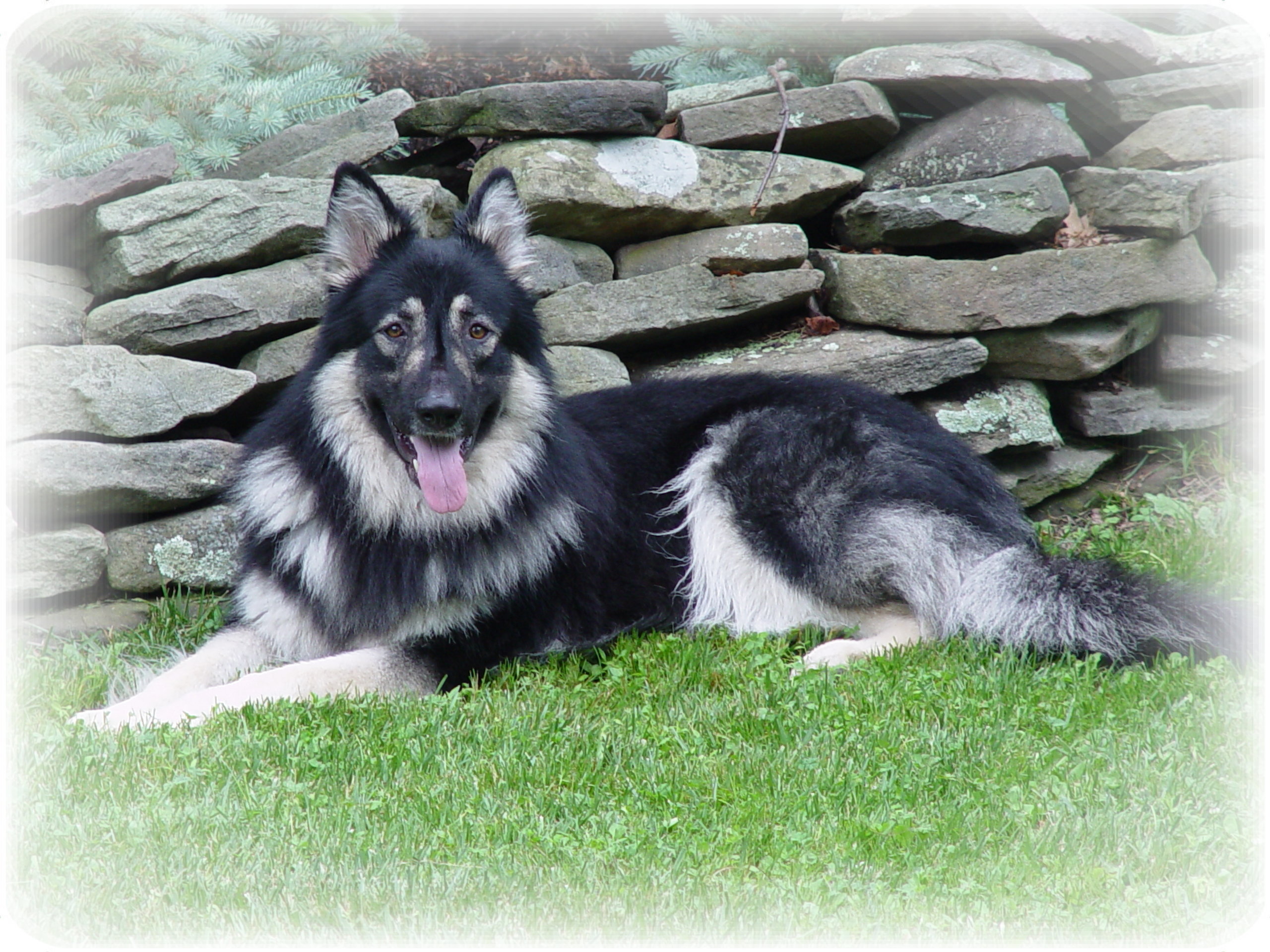 Sundance 2 years
Sundance is training in Basic Agility and is a big supporter of his Golden Retriever Sister Cassidy
at her Agility Shows
Angel (formerly Miss Purple)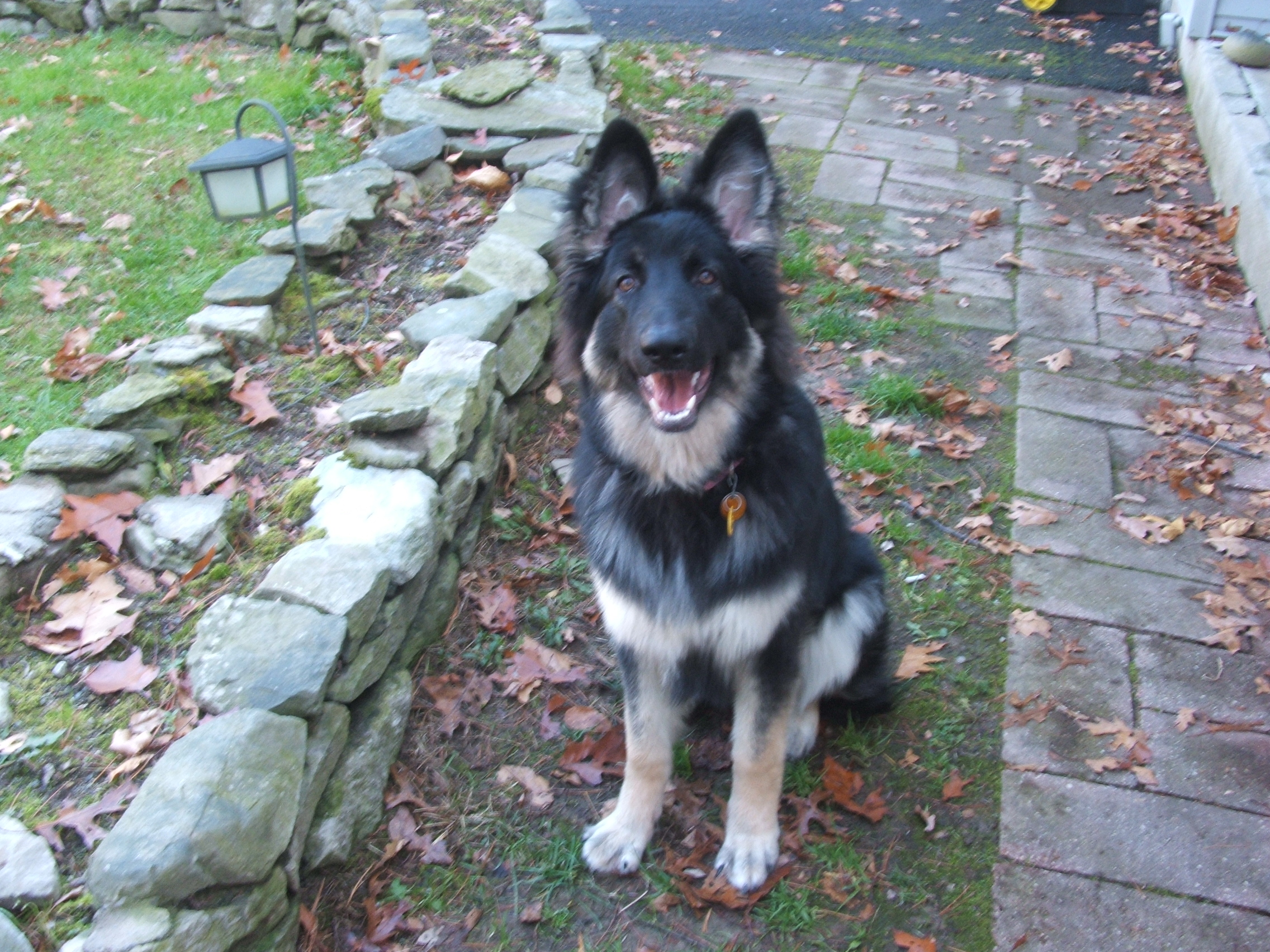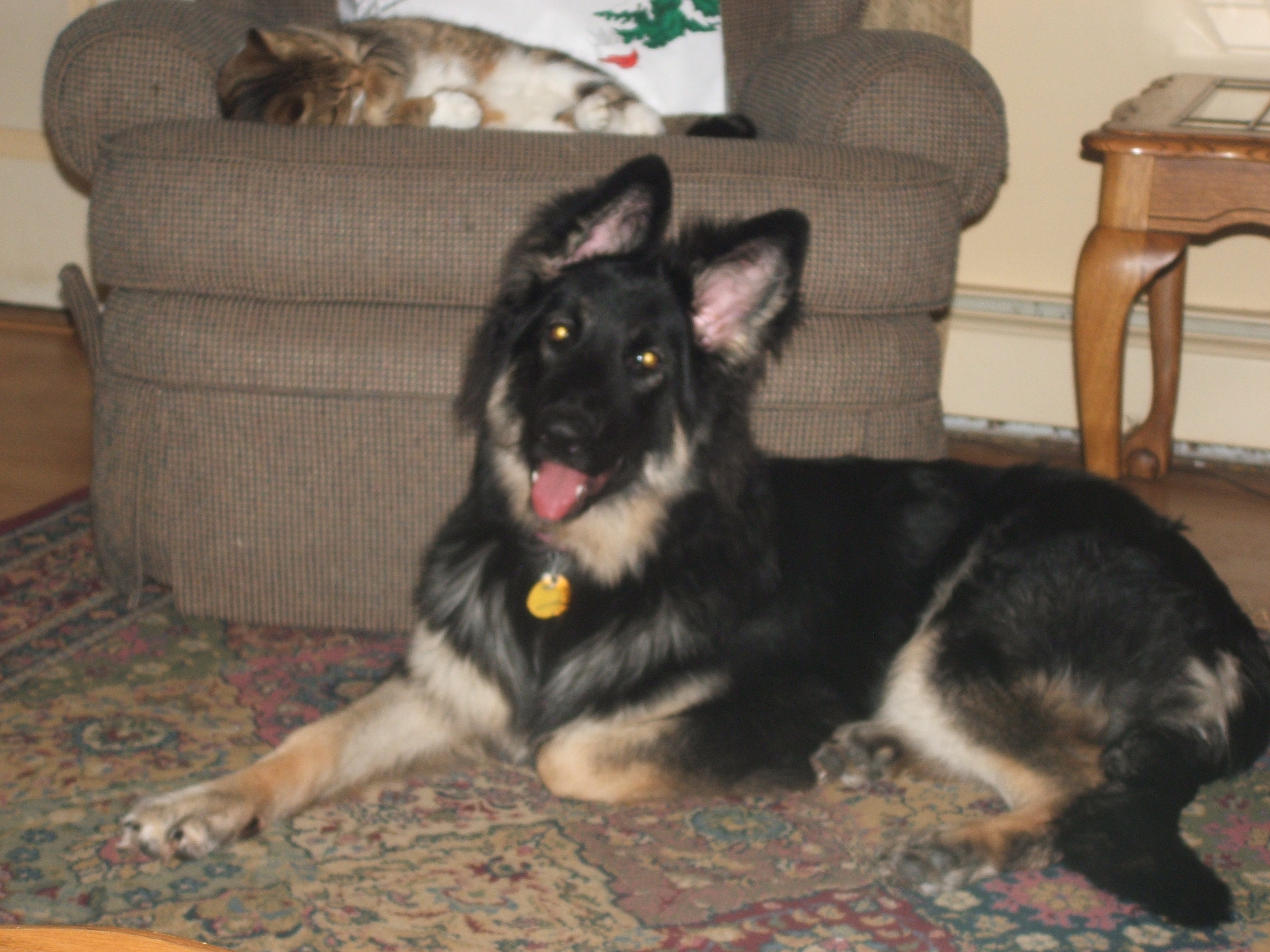 6 1/2 Months with New Big Brother Ranger
Melanie's "Dog Pond's Ebony Angel" is enjoying growing up with her Big Brother, Ranger, a six year old Shiloh.
She joins Melanie at work in a nursing home for Pet Therapy and is always a big hit.
At 61/2 months she is 67 lbs and 25 inches tall.
Nina (formerly Miss Light Blue)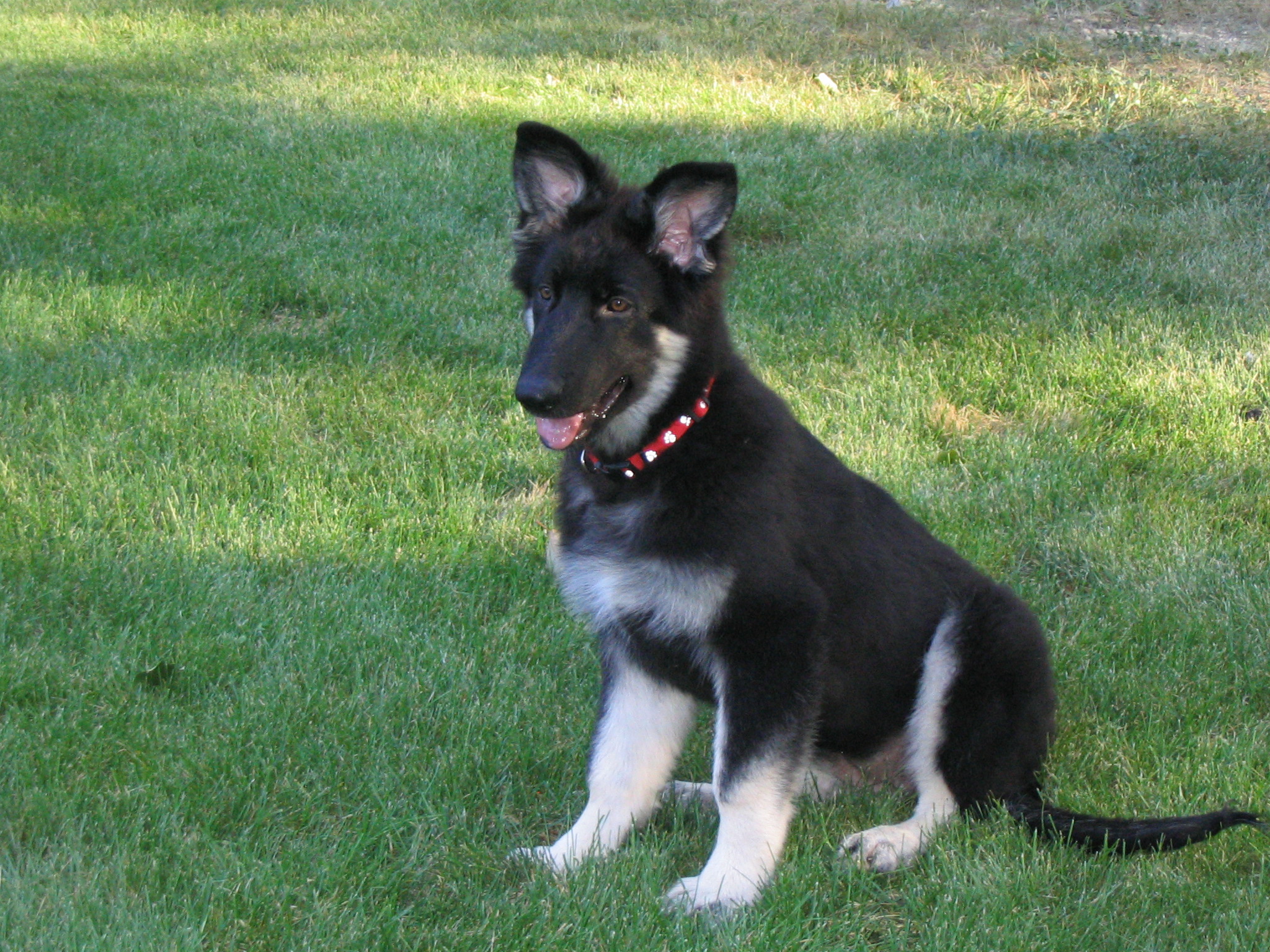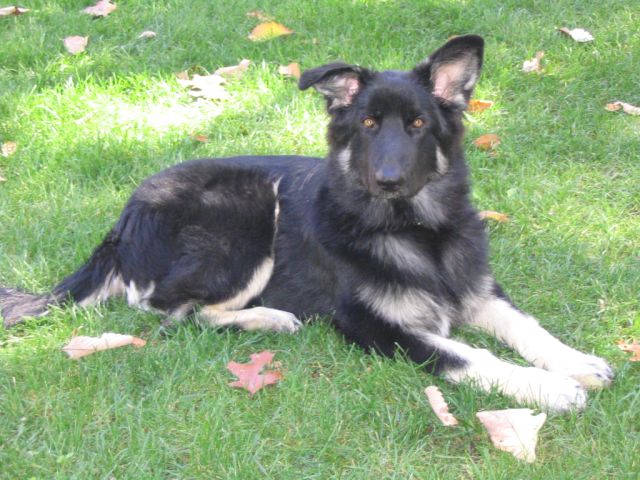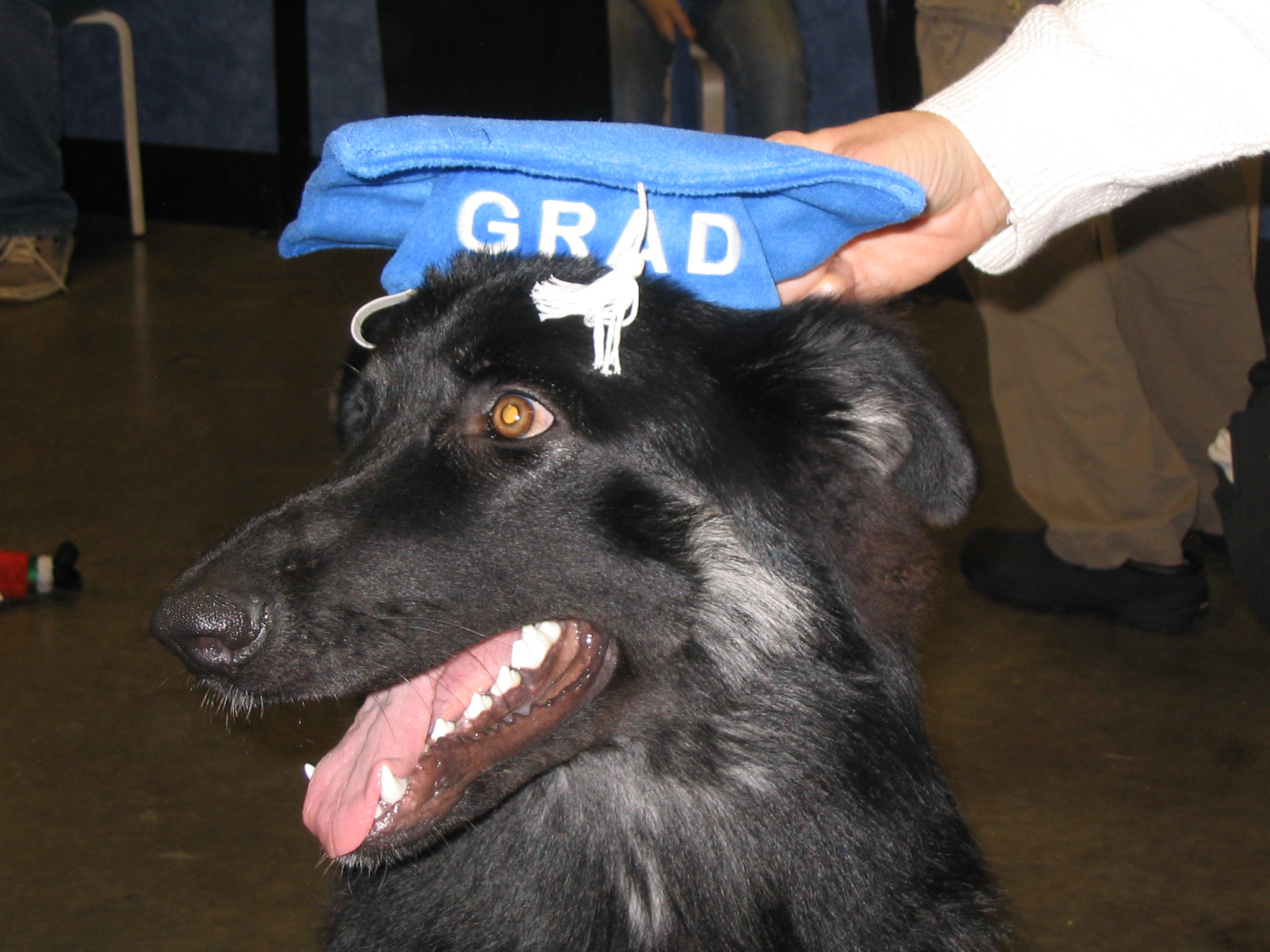 14 Weeks 1 1/2yrs - 100 #'s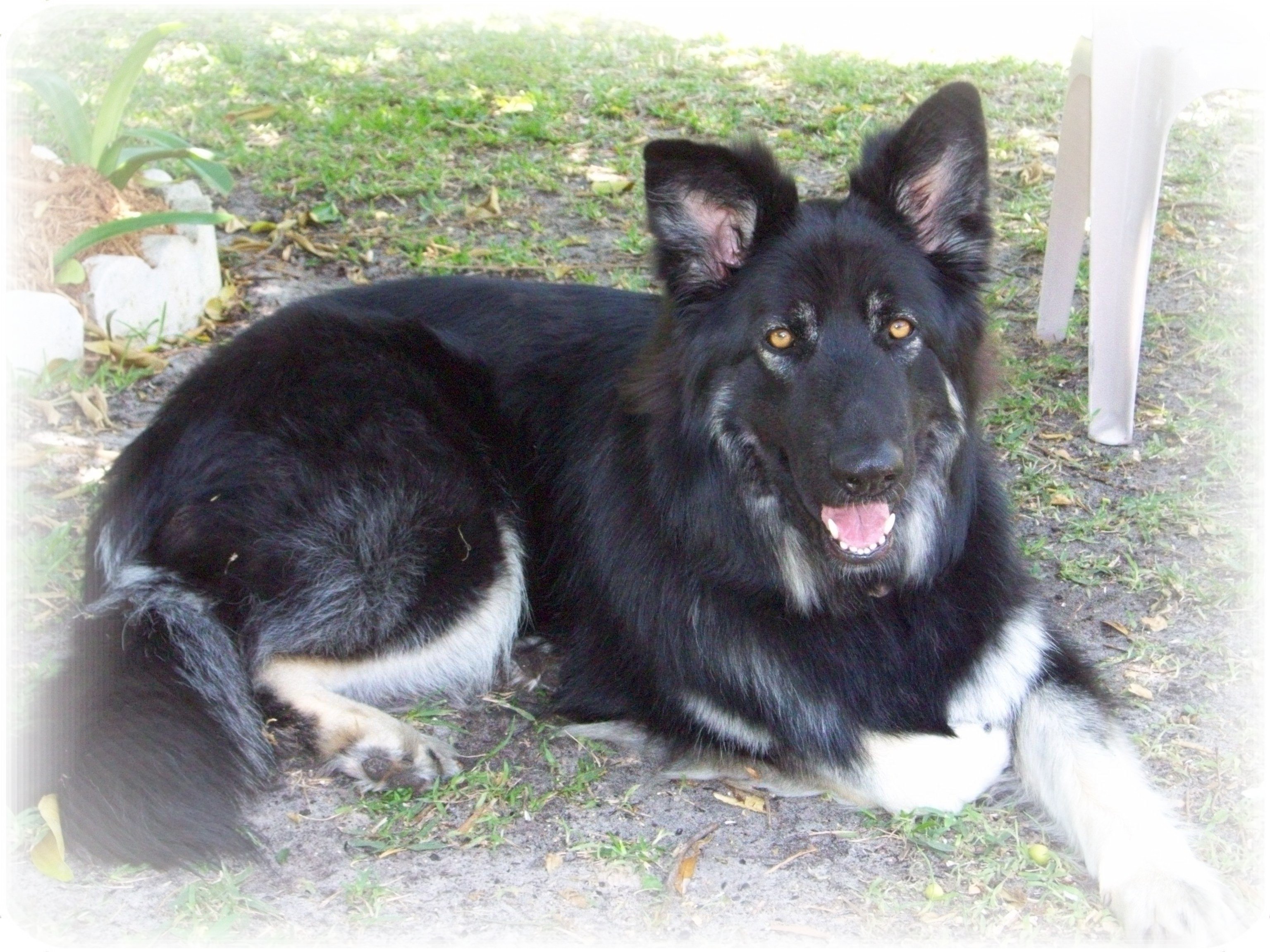 2 Years Old
Pat & Bill's "Dog Pond Princess Grace Anina" is growing into quite a young lady.
She has completed her Puppy K and is skipping Basic Obedience and moving right into Intermediate. She has just turned two and has exceeded all of our expectations. Recently Spayed she will remain Pat & Bill's Princess Nina, as well as our Pride & Joy.
Jake (formerly Mr. Blue)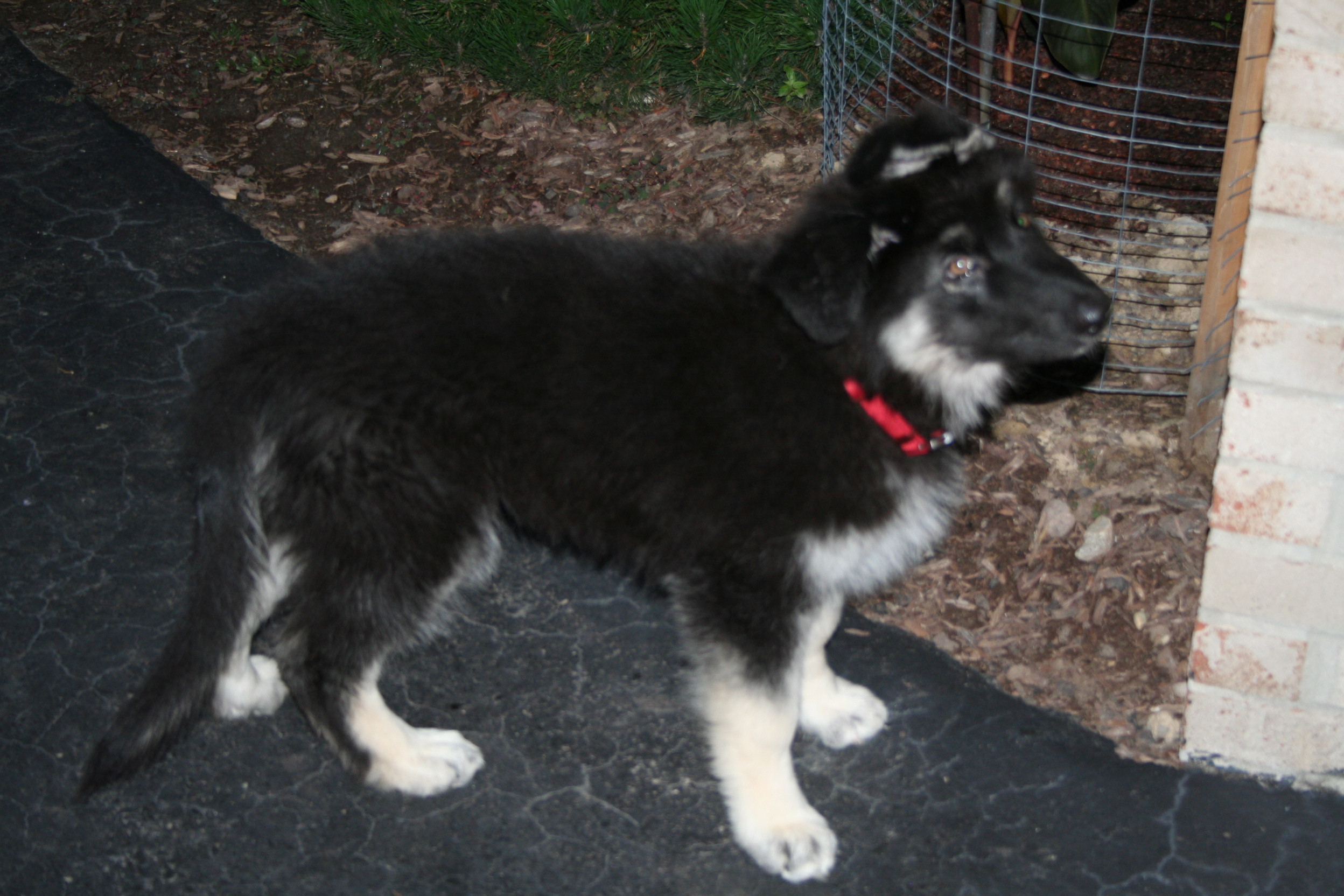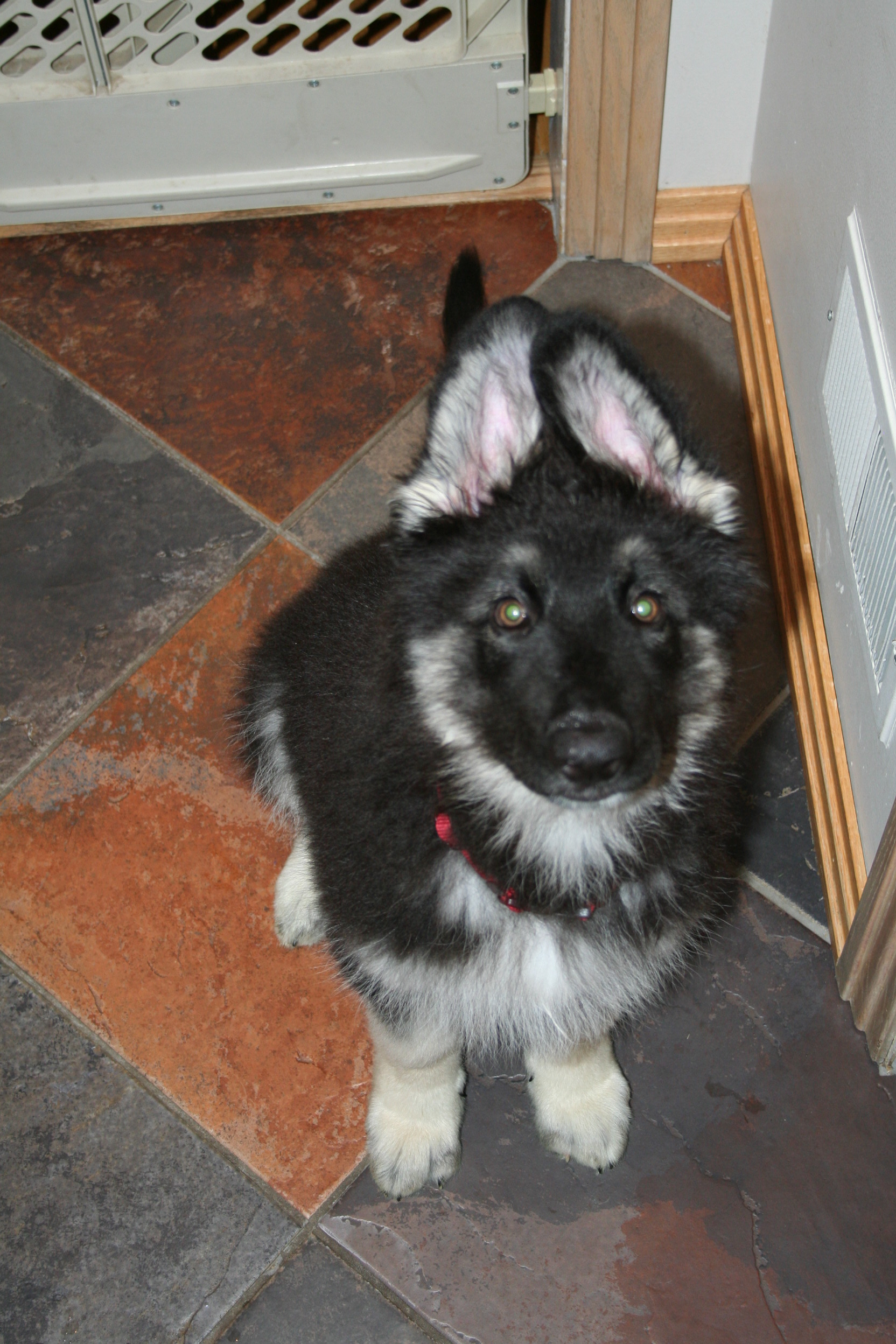 10 Weeks - 29 lbs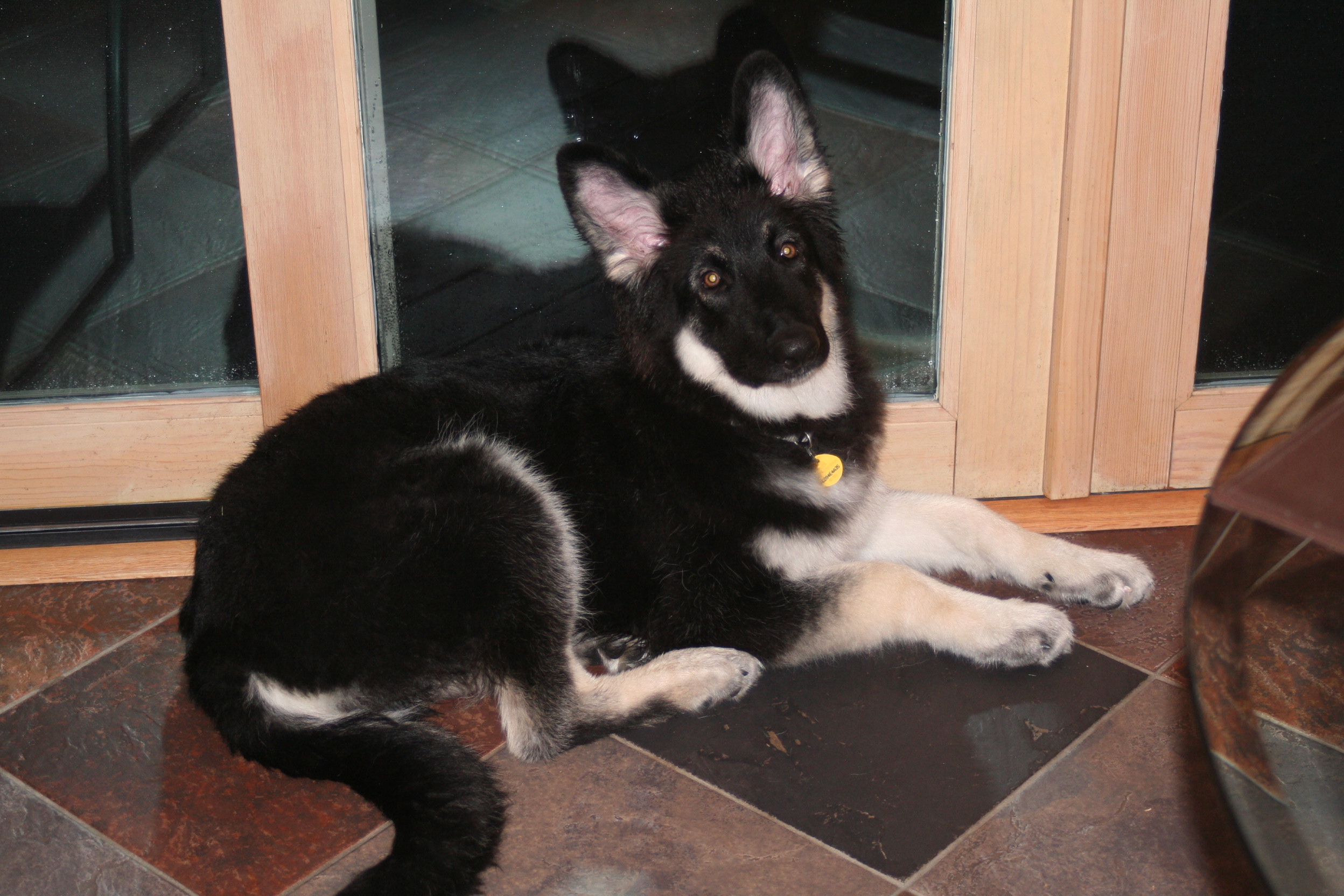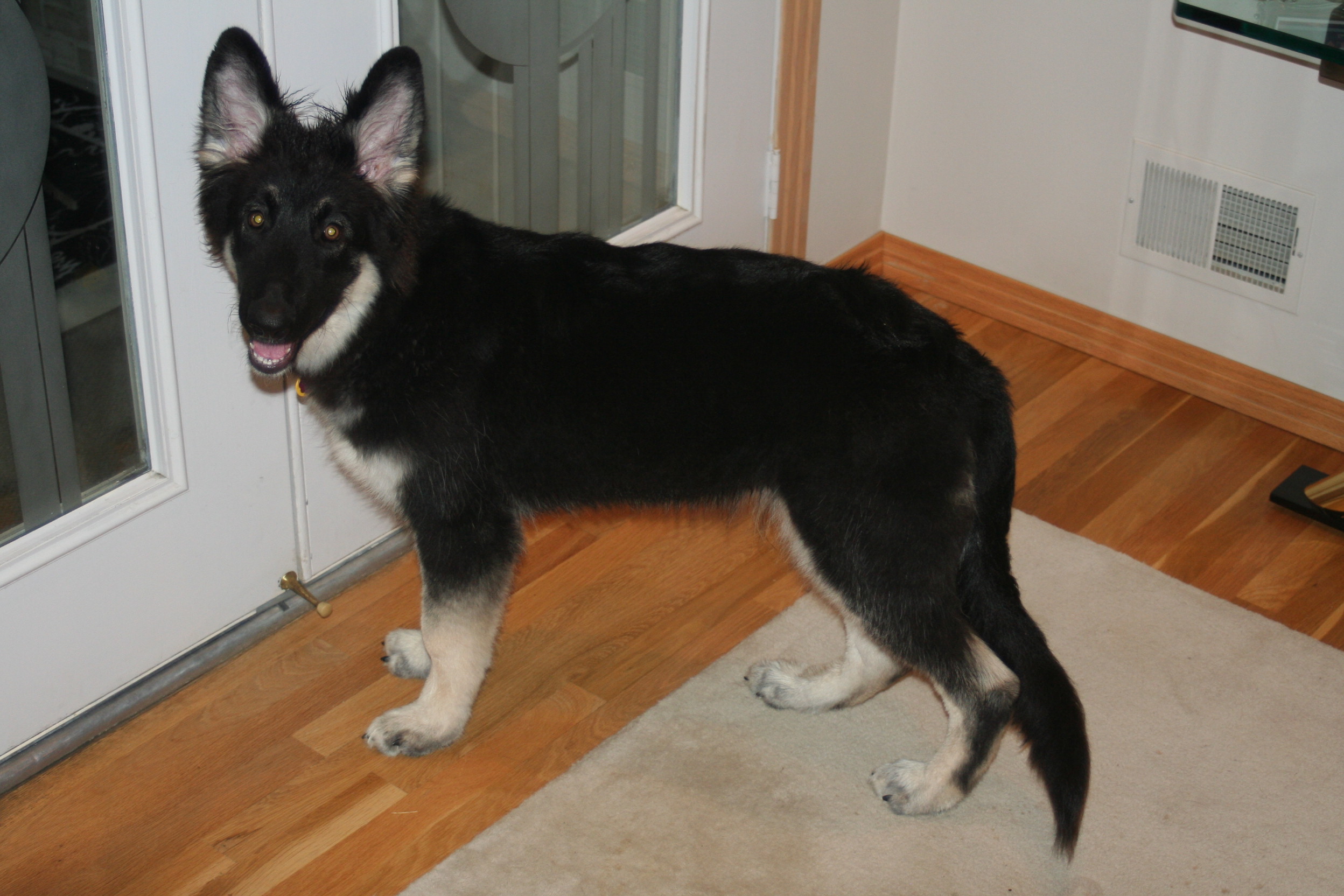 Jake @ 4 Months